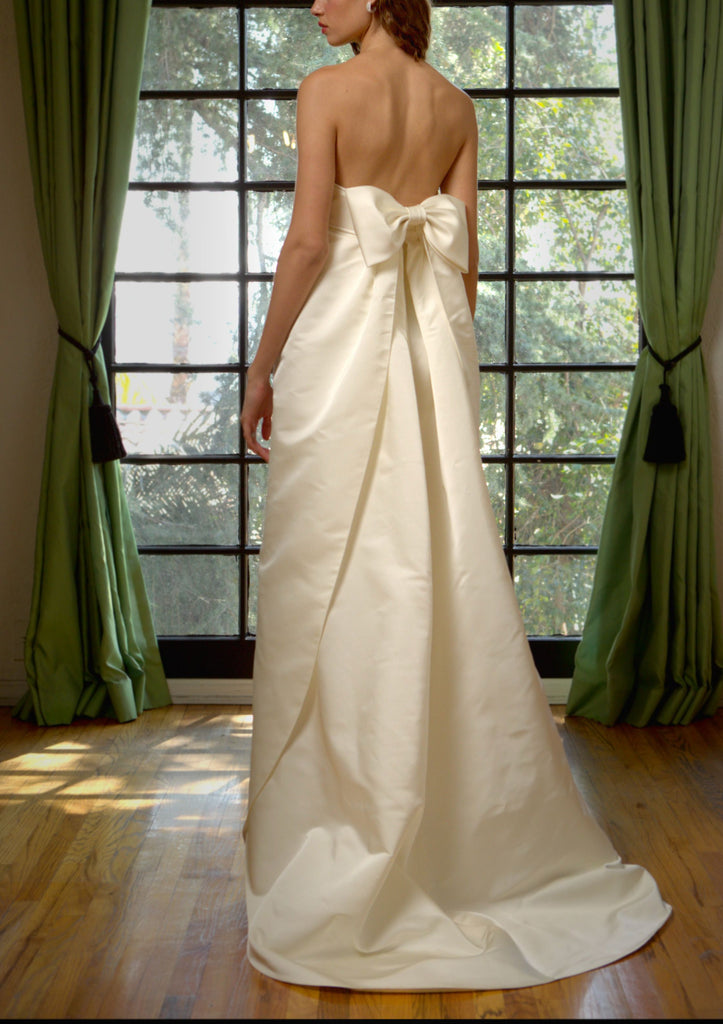 Final Sale:
This item is not eligible for return.
Known for using exquisite textiles from the finest European mills, Barbara Tfank's collections are classic and timeless in French brocades, Italian silks, intricate jacquards, and more. Cut in a romantic silhouette with a singular statement bow in the back, the  Strapless Petal Gown boasts sumptuous Taroni peau de soie in a bridal white shade.
Product Details
100% silk.
Please contact customercare@overthemoon.com if you are interested in a made-to-measure order.
Care Instructions
Dry-clean only.
Size & Fit
This item fits true to size.
Shipping Details
This item is made-to-order. Please allow 8-10 weeks for production and 5-7 business days for standard delivery.
Return Policy
This item is final sale and not available for return.
Strapless Petal Gown in Créme Peau De Soieê