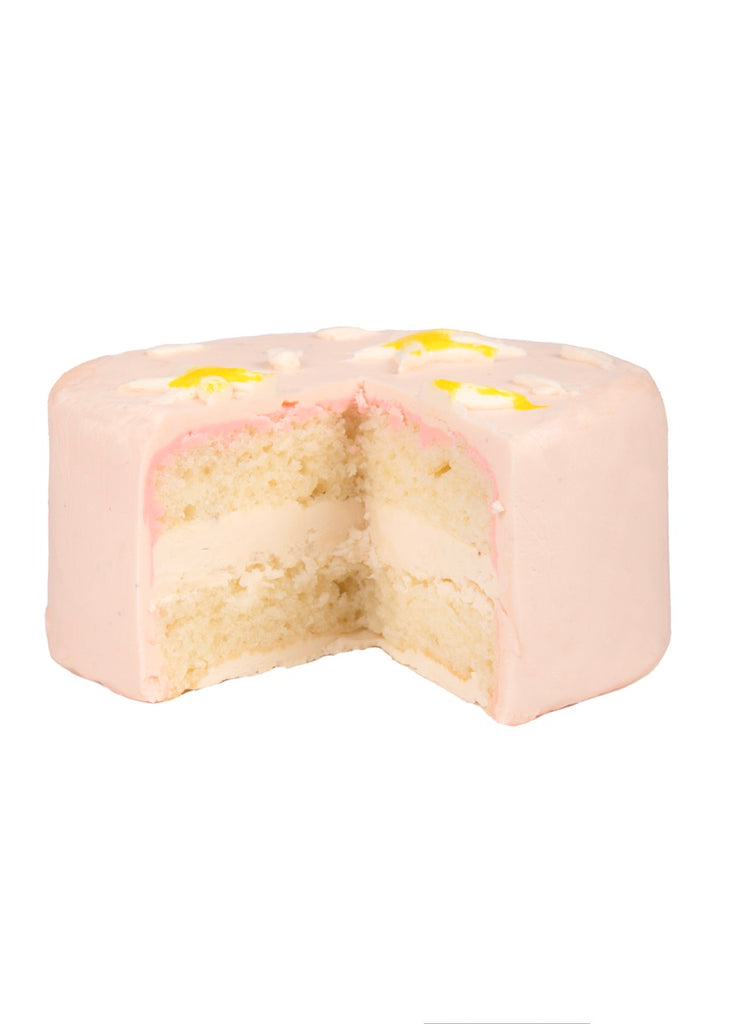 Final Sale:
This item is not eligible for return.
At the intersection of luxury and gourmet, we find Empire Cake. Independently owned, and based in New York City, they produce the very best in American baking—cakes, cupcakes, cookies, breakfast pastries, and snacks—which are made fresh, using the finest ingredients from quality local producers. Every item is customizable, making Empire Cake the perfectly delicious choice for your next celebration. These Floral Bento Box Cake Set are mini cakes, individually packaged in a "lunch box" with tissue paper & provide 1-2 servings each. Perfect for a little party, luncheon, or dinner party.
Product Details

Sold as a set of 4 mini cakes. Flavors: Vanilla cake filled with vanilla buttercream & vanilla cake filled with chocolate buttercream; all frosted in vanilla buttercream
Care Instructions
Each cake is wrapped in cellophane for optimal freshness. Upon arrival, each cake should be placed in the freezer for at least 1 hour before removing the cellophane in order to preserve the decoration. Cakes should be enjoyed at room temperature.

Size & Fit
4" DIA

Shipping Details
Please allow 5-7 days for standard delivery.
Return Policy
This item is not available for return.
Floral Bento Box Cake Set, Set of 4