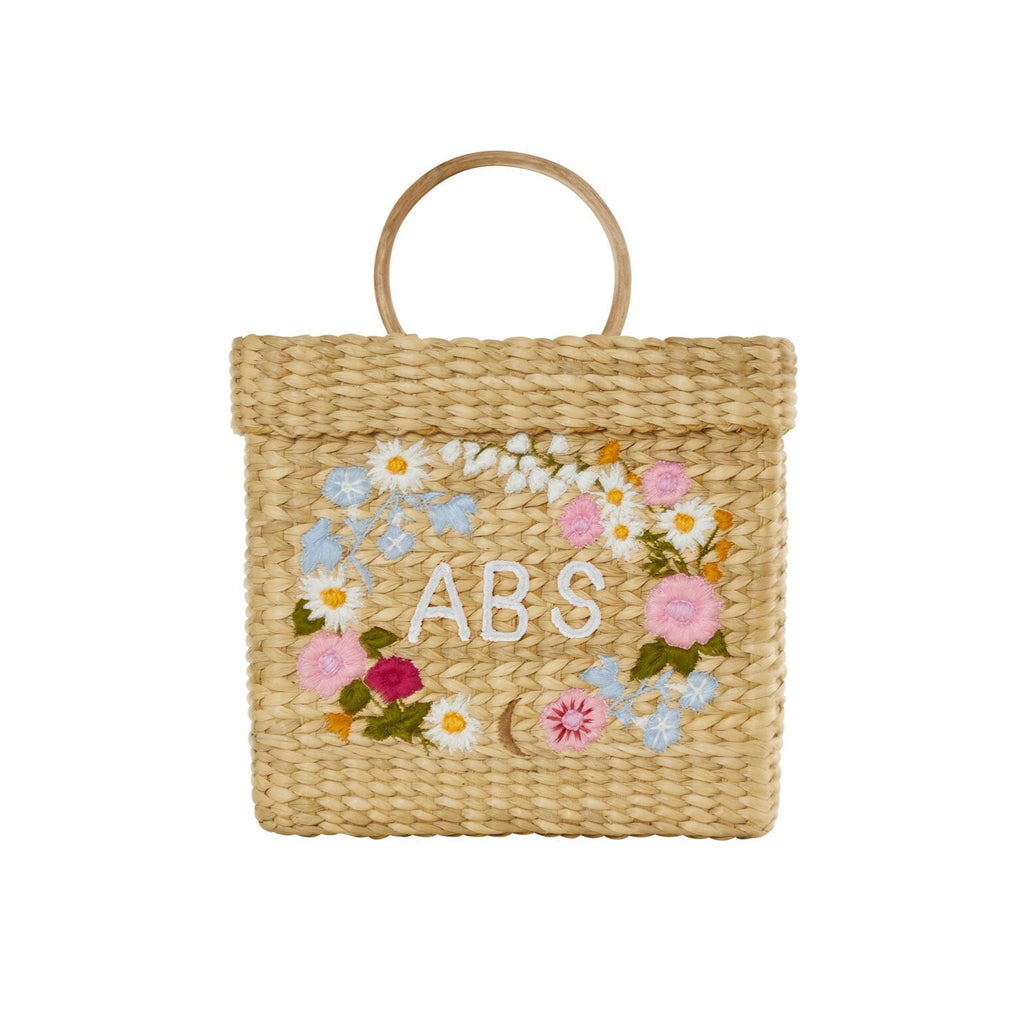 Final Sale:
This item is not eligible for return.
Worn by the likes of Gwyneth Paltrow and Gigi Hadid, Poolside was created for the woman thinking about her next vacation, but that's just the beginning. Using natural or up-cycled materials, and sustainable means, women-led cooperatives in India and Morocco make each bag by hand, meaning that no two pieces are ever the same. An exclusive collaboration, the Over The Moon Exclusive Lori Tote is crafted in fine straw and can be customized with up to three letters—such as "MRS," your initials, or your monogram—surrounded by a ring of bright florals. Your style? It's in the bag.
Product Details
Raffia and leather. Made in India.
Care Instructions
This is a handmade item - please handle with care. Gently rub with a wash cloth, luke warm water, and gentle detergent. Allow to dry thoroughly.
Size & Fit
30.5" x 20"
Shipping Details
Please note that this is a pre-order item and has a lead time of 2-4 weeks. Additionally please allow 5-7 days for standard delivery.
Return Policy
Please note that this is item is final sale and cannot be returned for a refund.
OTM Exclusive: Monogram Lori Tote