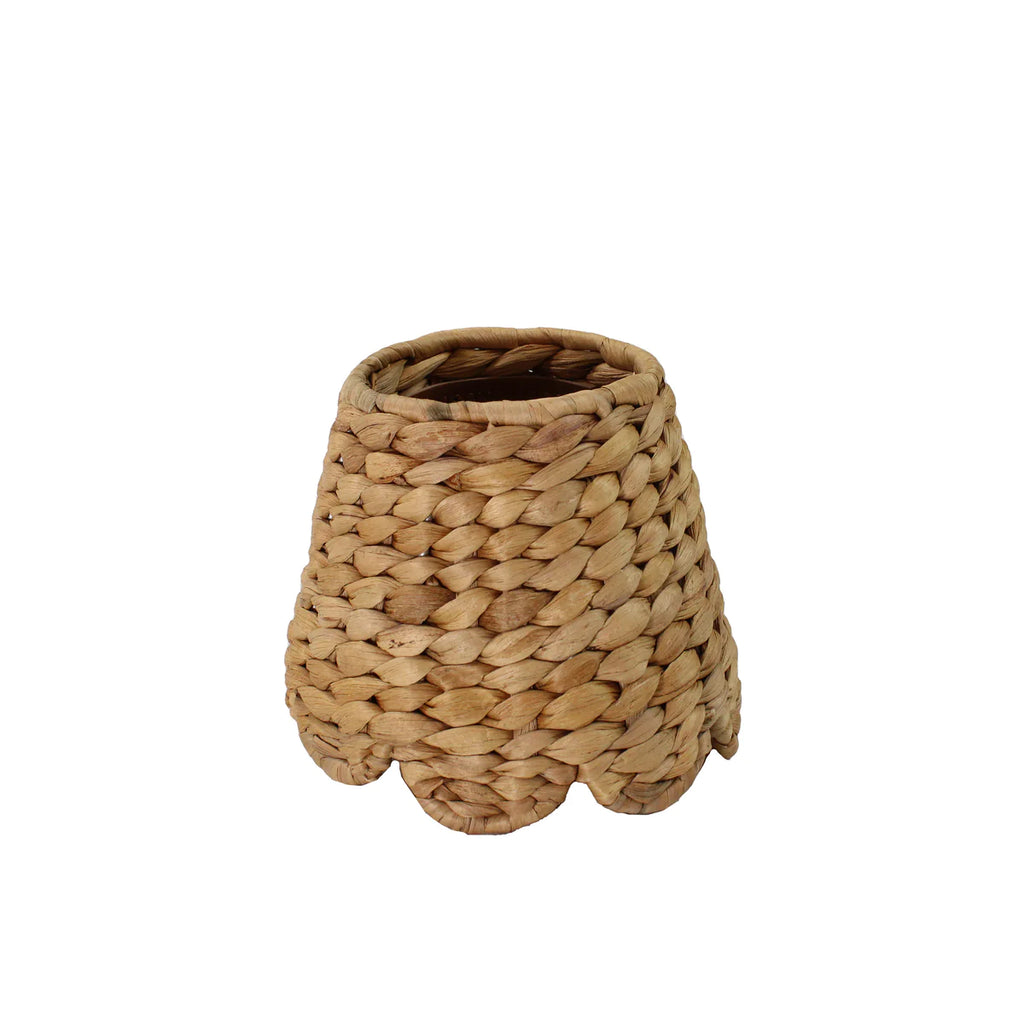 Based in Houston's River Oaks District, Maison Maison Design is renowned for its expert curation of authentic European antiques and sophisticated homeware. Selected from locales across the globe, their collection boasts everything from fine furnishings to exclusive fabrics. The handwoven Maison Maison Design x Zafferano Scalloped Water Hyacinth Lampshade seamlessly fits the Poldina Pro/Mini Lamp. Custom-made, each is uniquely beautiful and varies in color.
Product Details
No harp fitting. Handmade in the USA.
Care Instructions
Keep out of direct sunlight as the fabric color can fade. Keep away from water or other liquid substances. Mild dusting will keep the lampshade clean.
Size & Fit
Small: 3.5″ Top DIA x 5.25″ Bottom DIA x 5" H
Large: 5.5" Top DIA x 8" Bottom DIA x 7" H
XXL: 8.75" Top DIA x 12" Bottom DIA x 10.5" H
Shipping Details
Please allow 5-7 days for standard delivery.
Return Policy
This item is available for return within 15 days.
Maison Maison Design x Zafferano Scalloped Water Hyacinth Lampshade