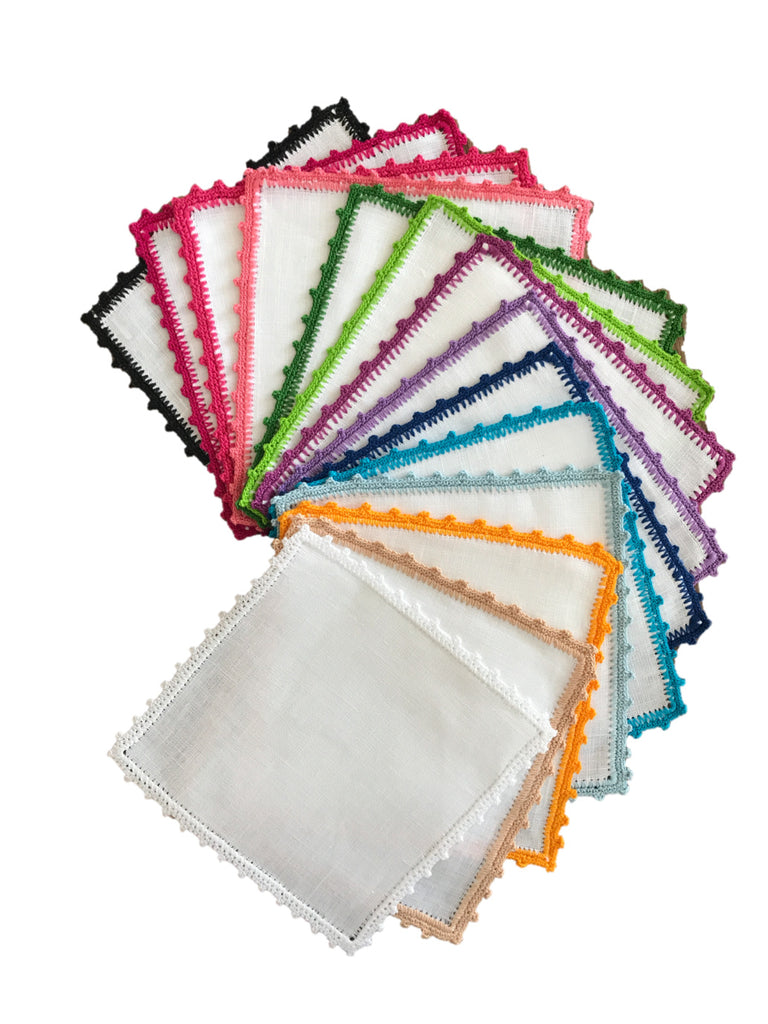 At Hibiscus Linens, beautiful artisan linens are derived from centuries-old Mexican techniques and craftsmanship. The Bella Crochet Edge Cocktail Napkin is designed in the 20th-century French style and features a crochet edge for a magnificent balance between old tradition and modern decor. 
Product Details
100% linen, 100% cotton crochet thread. Sold individually. Made in the USA.
Care Instructions
Machine wash on gentle, hand wash, or dry-clean. 
Shipping Details
Please allow 5-7 business days for standard delivery shipping.
Return Policy
This item is available for return within 15 days of receipt.
Bella Crochet Edge Cocktail Napkin