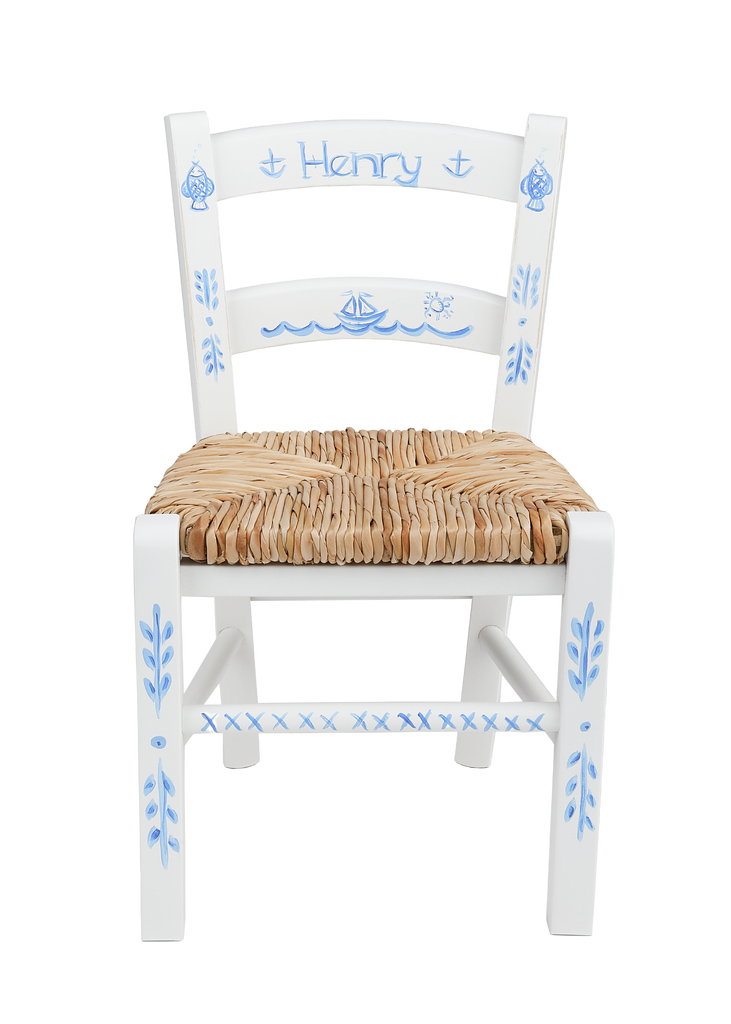 Final Sale:
This item is not eligible for return.
Self-taught artist Tricia Lowenfield crafts one-of-a-kind whimsical pieces that will immediately become beloved family treasures. Entirely hand-illustrated, the custom Child's Chair in Blue Boat and Fish is ready for the nursery room.
Product Details
Wood with a woven rush seat. Handmade in the USA. Lowenfield does her best to incorporate every request, but retains ultimate artistic license on all her work. If specific details are not provided, the item will arrive exactly as seen in the photo.
Care Details
Keep dry. Wipe clean.
Size & Fit
20" x 11" x 10" 
Shipping Details
Please allow 2-3 weeks for personalization and 5-7 days for standard delivery.
Return Policy
Personalized items are final sale and not available for return.
Child's Chair in Blue Boat and Fish