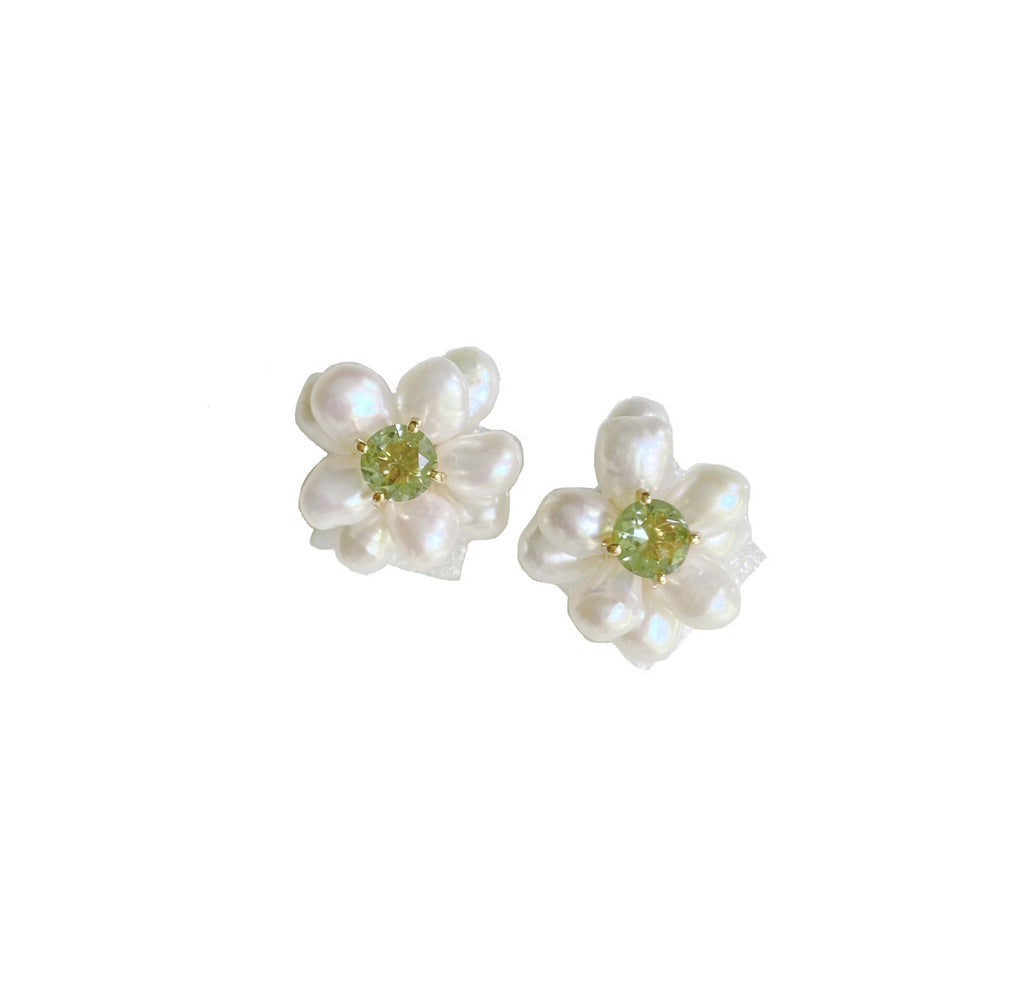 OTM bride Nicola Bathie's unique jewelry pieces are art for your ears. Inspired by her hometown of Johannesburg, South Africa, her current city of San Antonio, Texas, and all of her travels in between, Bathie's accessories evolve with the seasons but are also timeless statements that can be worn year after year.
Product Details
Freshwater pearls. Green quartz. 14K gold-plated. Posts included. Handmade in the USA.
Care Instructions
Keep in storage box when not in use.
Size & Fit
0.75" L
Shipping Details
Please allow 5-7 days for standard delivery.
Return Policy
Available for return within 15 days of receipt.
Freshwater Pearls and Light Green Quartz Hydrangea Studs