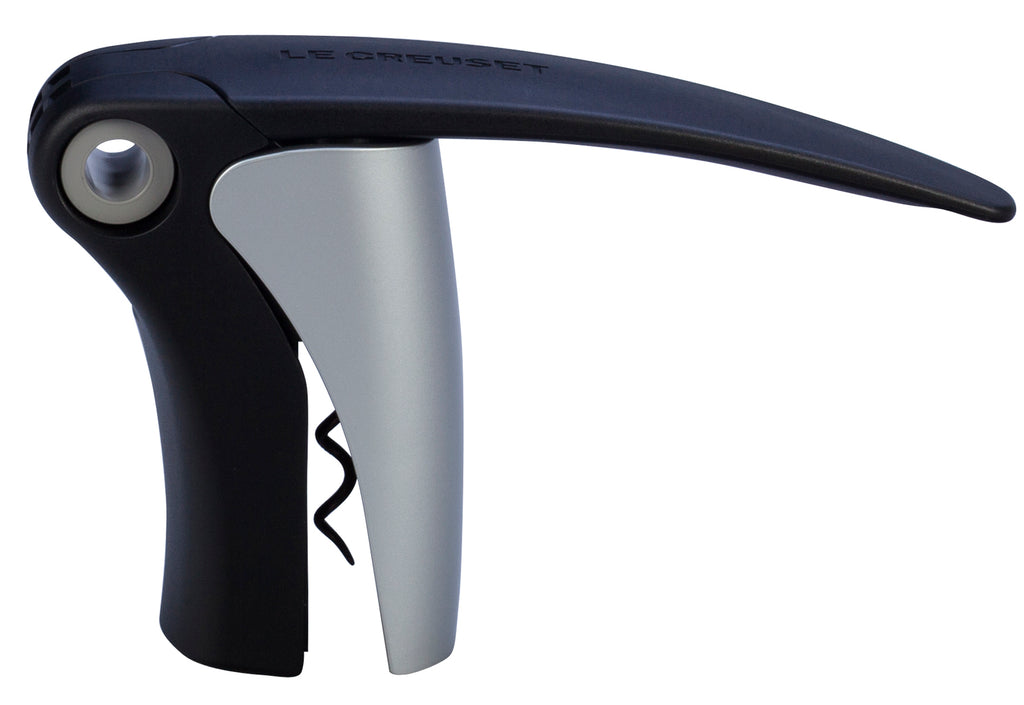 Recognized for its strength and durability, as well as its beauty and quality, Le Creuset produced the first enameled cast iron cookware nearly a century ago. A tradition of maintaining the finest culinary craftsmanship, combined with the latest innovations, means Le Creuset is known for blending classic form with real function and that it's made for home cooks and professional chefs alike. The Compact Lever corkscrew securely fits normal flanged bottlenecks and removes corks with a simple up-and-over motion. It features patented technology specifically designed for both synthetic and natural corks. Pour it up!
Product Details
Satin chrome color. Stainless steel screw. Made in China.
Care Instructions
Hand wash and dry thoroughly.
Size & Fit
4.5" H
Shipping Details
Please allow 5-7 days for standard shipping.
Return Policy
This item is available for return within 15 days of receipt.