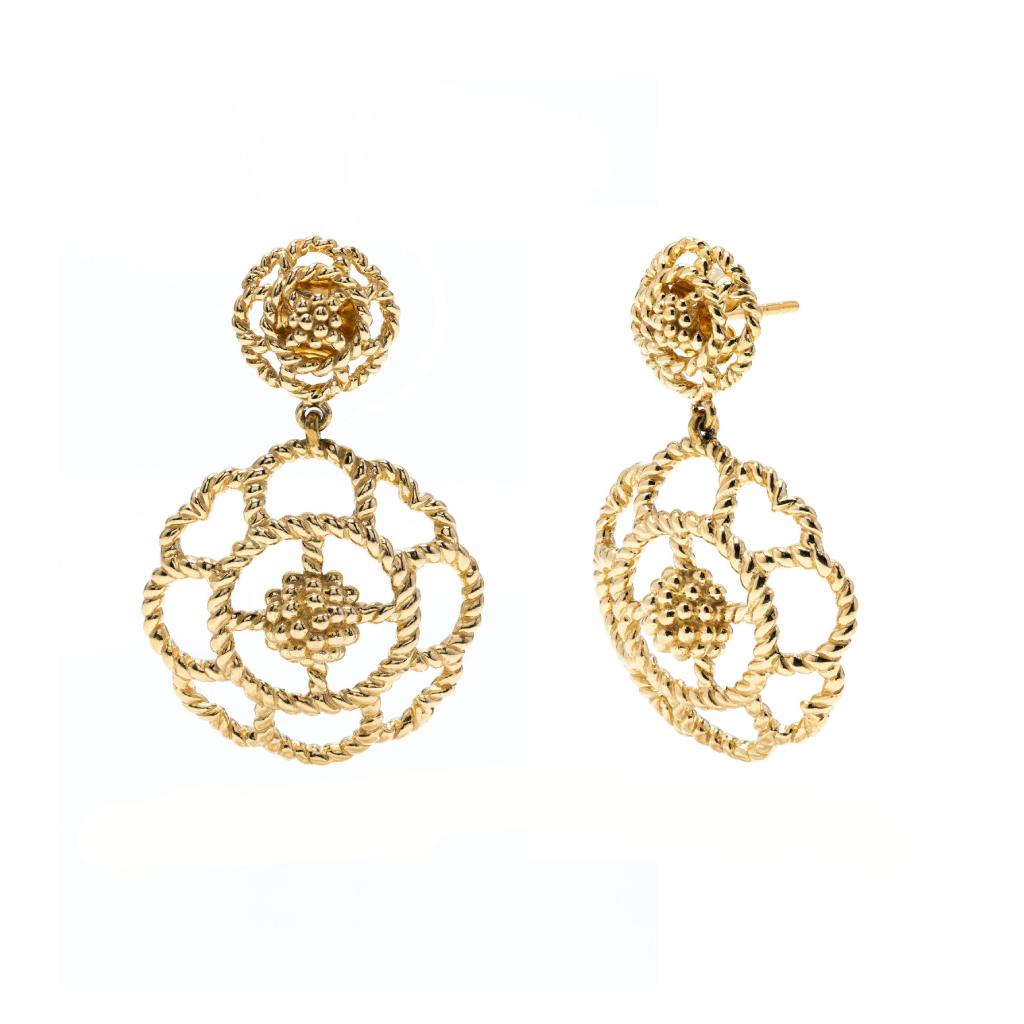 Half-Parisian, half-Texan, Capucine De Wulf's unique upbringing was the inspiration for her namesake jewelry line. Her accessories combine French romance with an American sensibility, and the Capucine Double Earrings are uniquely elegant with a subtle compass featuring a small pearl at the center.
Product Details
18K flash gold-plated brass. Mother of pearl. Imported.
Care Instructions
Keep away from water, lotions, chemicals, perspiration, etc.
Size and Fit
1.75" L
Shipping Details
Ships immediately. Please allow 3-8 business days for standard delivery shipping.
Return Policy
This item is available for return within 15 days of receipt.
Gold Capucine Double Earrings