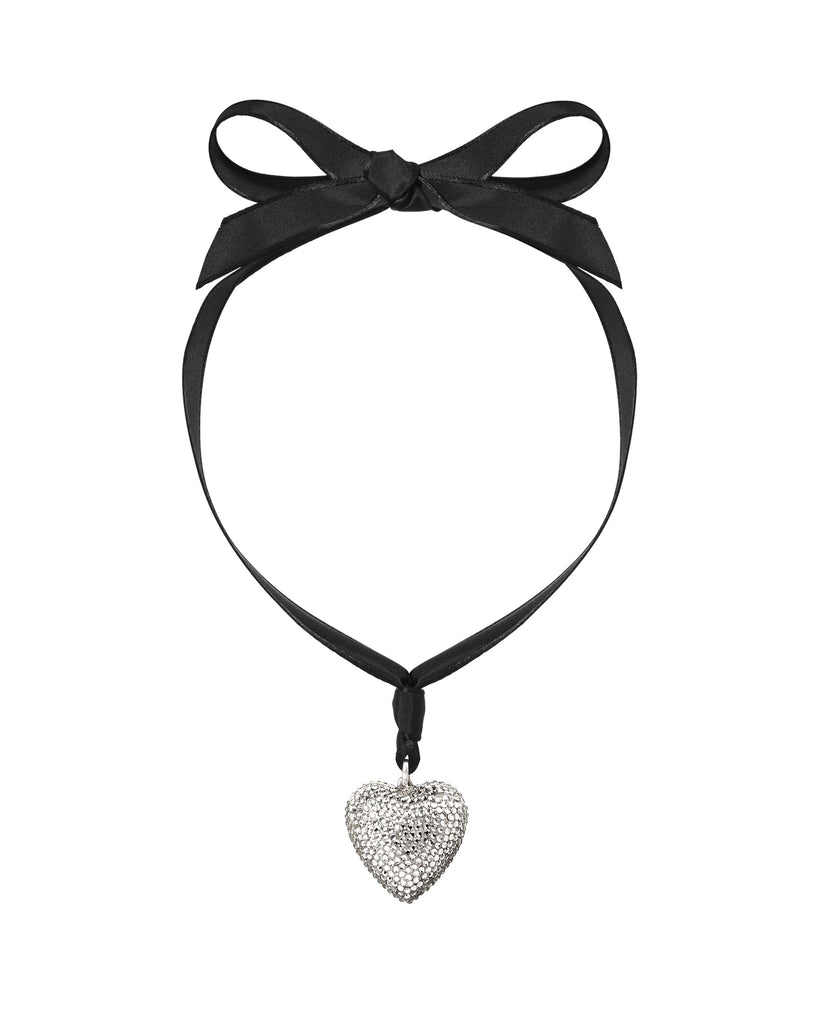 Whimsical, colorful, and crafted with tone-perfect details, Roxanne Assoulin's four decades of experience—designing for the likes of Marc Jacobs and Oscar de la Renta—are expressed in every piece of her candy-inspired collection of bracelets, chokers, earrings, and more. As the brand likes to say, and as every "it" girl knows, it's jewelry that makes you smile. It's doesn't get much more simple, or elegant, than Heart & Soul Necklace, with a single, silver crystal heart pendant hanging from a black ribbon necklace. Share your love, and let it shine.
Product Details
Silver crystal heart pendant on a black ribbon necklace with adjustable tie closure.
Care Instructions
Enamel pieces and chip or crack if hot against hard surfaces, like table tops or laptops. Avoid throwing pieces into the bottom of your purse. Don't wear enamel pieces with other metal jewelry items and avoid contact with water.
Size & Fit
Approximately 18.25" L

Shipping Details
Please allow 5-7 days for standard delivery.
Return Policy
This item is available for return within 15 days of receipt.