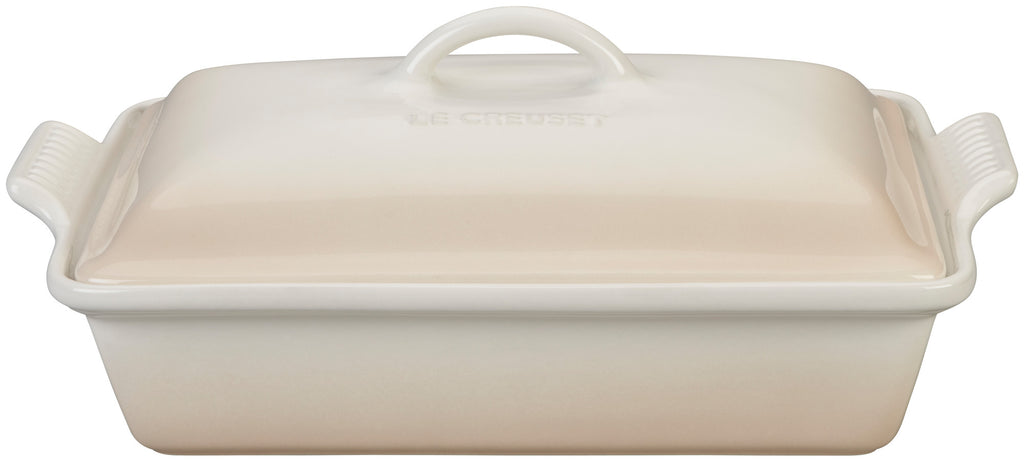 Recognized for its strength and durability, as well as its beauty and quality, Le Creuset produced the first enameled cast iron cookware nearly a century ago. A tradition of maintaining the finest culinary craftsmanship, combined with the latest innovations, means Le Creuset is known for blending classic form with real function and that it's made for home cooks and professional chefs alike. The Heritage Covered Rectangular Casserole is a convenient choice for transporting dishes to parties, potlucks, and picnics. Not only does the stoneware lid provide effective moisture and heat lock for the dish, but it prevents spills and protects contents until they are ready to serve.
Product Details
Stoneware. Nearly non-stick interior. Made in Thailand and China.
Care Instructions
Dishwasher safe.
Size & Fit
15" L x 9" W x 5.63" H, 4qt
Shipping Details
Please allow 5-7 days for standard shipping.
Return Policy
This item is available for return within 15 days of receipt.
Heritage Covered Rectangular Casserole