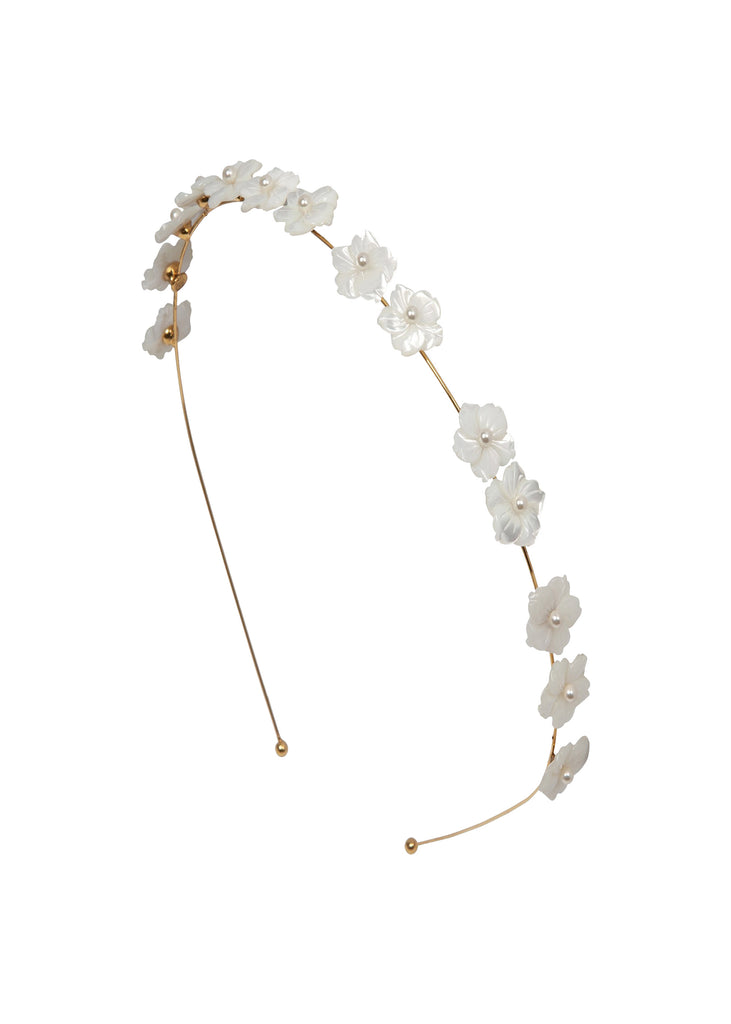 The Marika Headband is a delicate finishing touch, with thoughtful, handcrafted details. Petite though it may be, the mother of pearl flowers really stand out in the hair; we're obsessed with mother of pearl because of its natural luster, and the way it perfectly catches the light. The iridescent flowers sit on an ultra-thin headband, so that they appear to be miraculously floating in the hair.
Product Details
Mother of pearl embellishment. Flexible steel headband. Made in New York City.
Care Instructions
Store in dust bag. Avoid contact with water, perfume, and other chemicals, including hairspray, which should be used before placement in the hair.
Size & Fit
5.75" x 5" x 0.5", 16g

Shipping Details
Please allow 5-7 business days for standard delivery shipping.
Return Policy
This item is available for return within 15 days of receipt.