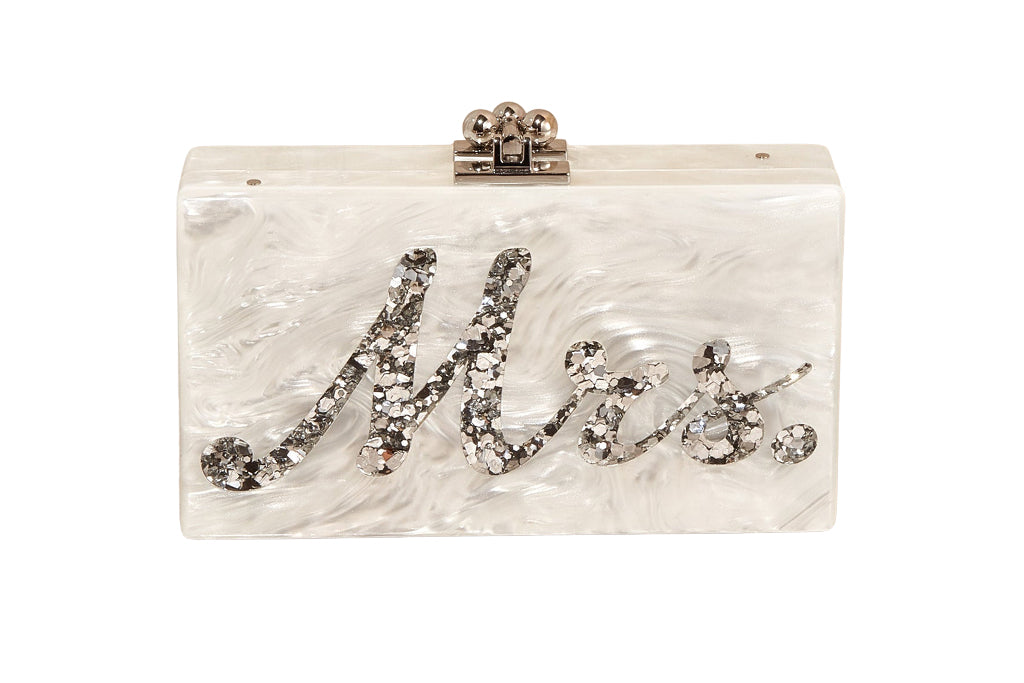 When Edie Parker founder Brett Heyman couldn't find the perfect acrylic evening bag, she decided to create her own. The result is a line of bags and home decor infused with wit, intelligence, and style. Case in point: the Slim Jean Mrs. Clutch in Silver Confetti is made from 100% hand-poured acrylic and meticulously hand-crafted by skilled artisans. It features an interior mirror and a satisfying kiss lock.
Product Details
100% hand-poured acrylic. Hinge closure with kiss-lock. Interior mirror with etched logo. Fits all iPhones. Handmade in the USA.
Care Instructions
Store in a cool, dry place. For cleaning and polishing, wipe with the cloth provided.
Size & Fit
3.5" H x 6.75 W x 1.75" D
Shipping Details
Please allow 5-7 days for standard delivery.
Return Policy
This item is available for return within 15 days.
Slim Jean Mrs. Clutch in Silver Confetti