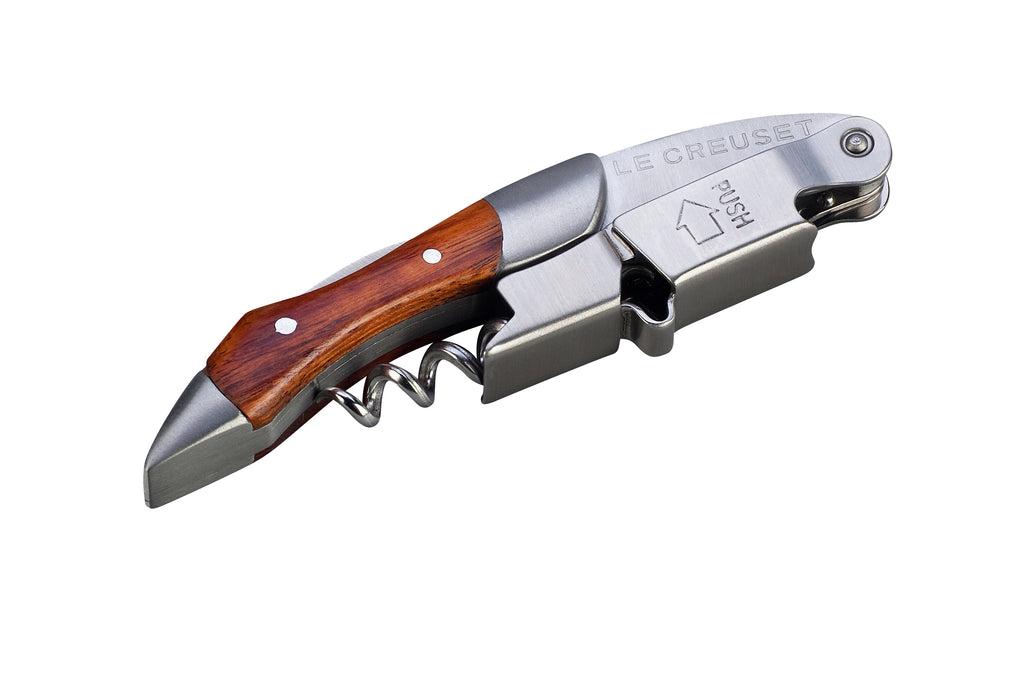 Recognized for its strength and durability, as well as its beauty and quality, Le Creuset produced the first enameled cast iron cookware nearly a century ago. A tradition of maintaining the finest culinary craftsmanship, combined with the latest innovations, means Le Creuset is known for blending classic form with real function and that it's made for home cooks and professional chefs alike. The Waiter's Friend allows for optimal leverage when removing corks, and the coated stainless steel screw slides easily into all corks—natural or synthetic. A foldable foil cutter blade and built-in bottle opener make this a multi-purpose tool.
Product Details
Corkscrew. Made in China.
Care Instructions
Hand wash.
Shipping Details
Please allow 5-7 days for standard shipping.
Return Policy
This item is available for return within 15 days of receipt.