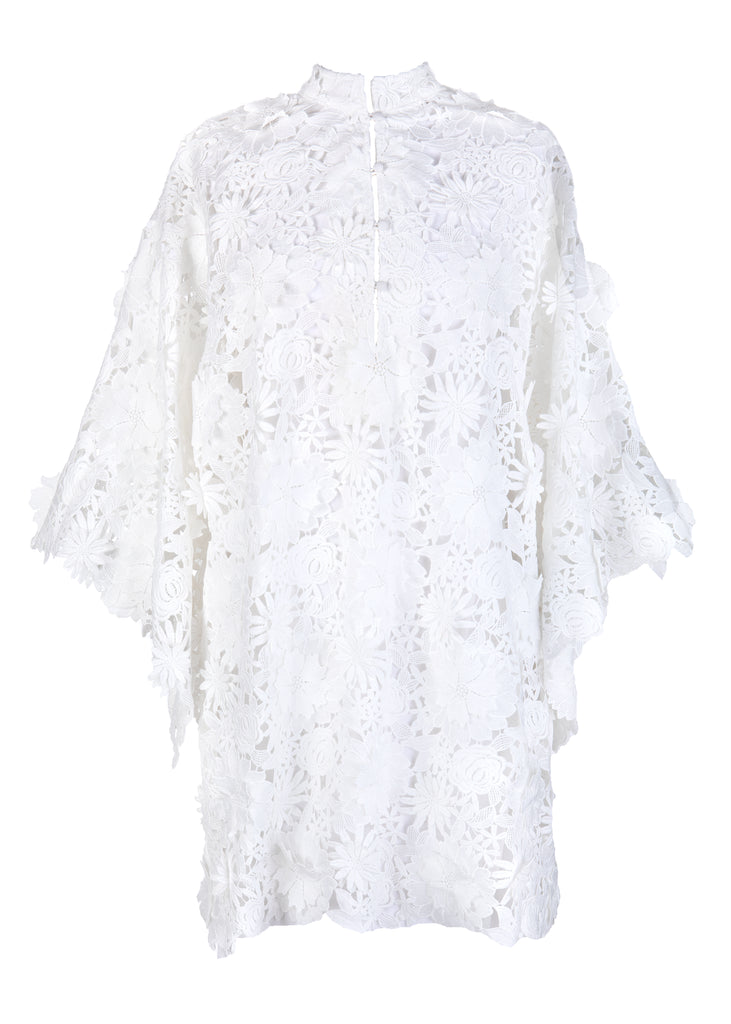 Can a caftan be at once retro and contemporary? La Vie Style House's founders Lindsey Mcclain and Jamie Coulter are out to prove that it can. They founded their Dallas-based brand with a love for vintage fashion and quality fabrics that produced a collection of playful one-size-fits-all caftans. Featuring a vintage-inspired print, the White 3D Lace Mini Caftan is handcrafted and hits mid-thigh. Fun, cute, and a little bit flirty.
If you are interested in special ordering this item in a custom color-way—ideal for bridal parties, bachelorettes, and other events—please contact customercare@overthemoon.com. Please note the minimum order is 10 pieces. 
Product Details
100% polyester. See-through. Made in the U.S. 
Care Instructions
Dry-clean only.
Size & Fit
One size fits all. Model is 5'10".
Shipping Details
Please allow 5-7 days for standard delivery.
Return Policy
This item is available for return within 15 days.
White 3D Lace Mini Caftan