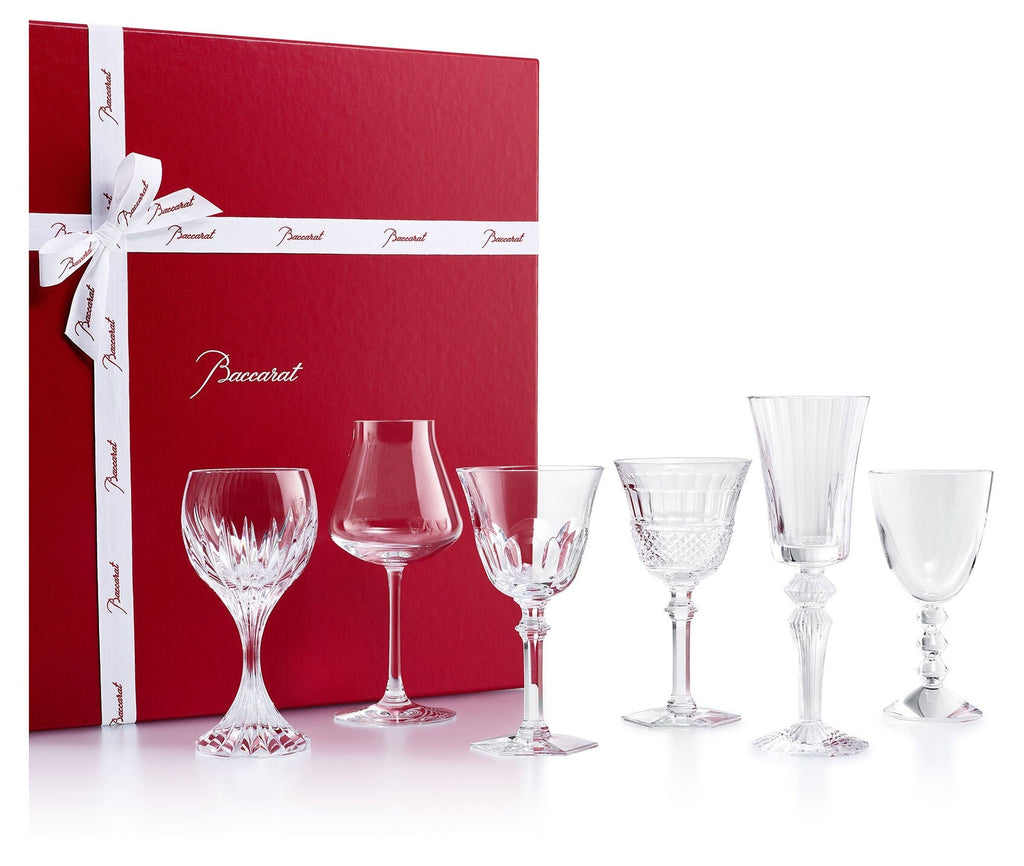 Founded in 1765, Baccarat is renowned throughout the world for its remarkable quality and timeless design. With master blowers, cutters, engravers, and gilders honing their techniques to perfection, Baccarat introduces you to the finest crystal and an entire world of excellence. Each of the six glasses Box of Wine, Set of 6 Glasses boasts a different character, shape, and lip, providing the ideal conduit for every vintage in your collection.
Product Details
Contains 6 glasses: Harcourt Eve, Diamant Eve, Château Baccarat, Massena, Vega, and Mille Nuits. Fine, hand-blown crystal. Made in Baccarat, France.
Size and Fit
Harcourt Eve: 9.6" H x 2.3" DIA; 5.7 oz
Diamant Eve: 6.75" H; 6.75 oz
Château Baccarat: 8.5" H; 13.85 oz
Massena: 6.9" H; 8.5 oz
Mille Nuits: 9.25" H; 7.5 oz 
Vega:  7.875" H; 10.75 oz
Care Instructions
Gently hand-wash and handle with care.
Shipping Details
Please allow 5-7 days for standard delivery.

Return Policy
This item is available for return within 15 days.
Box of Wine, Set of 6 Glasses