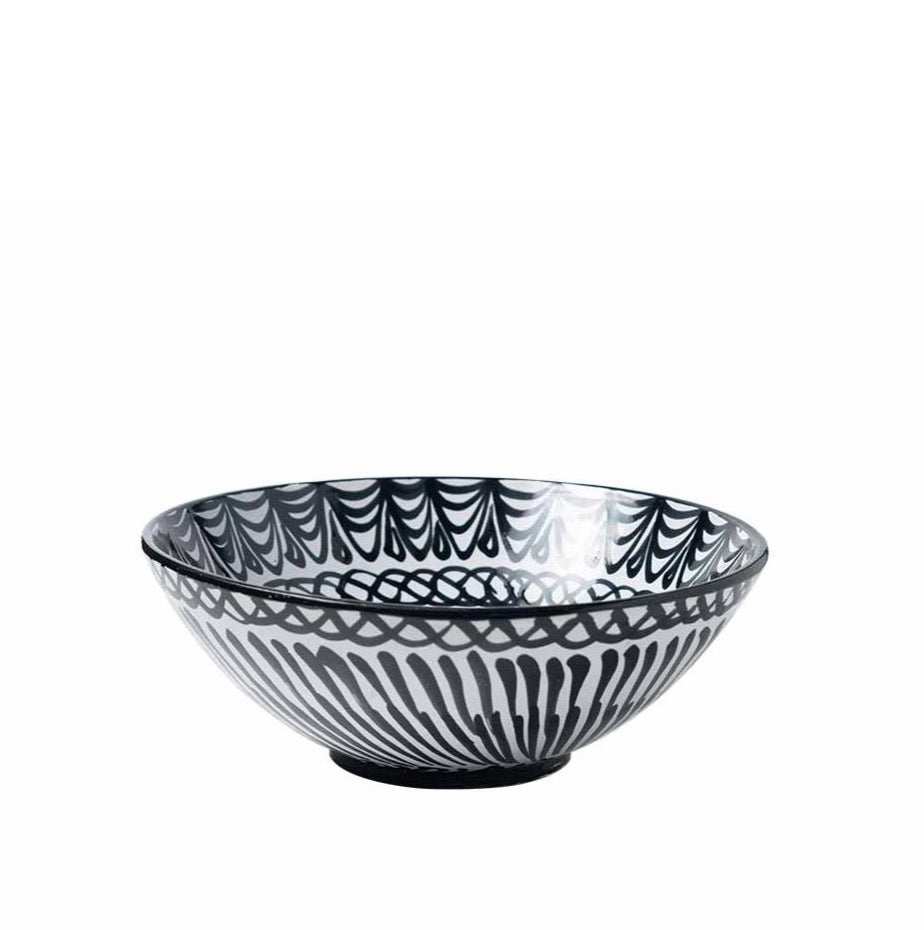 Hand-painted with traditional Spanish designs, the Casa Blanca & Negra Large Bowl is part of a limited-edition collaboration between Pomelo Casa and Unemployed Magazine. The subtly striking monochromatic look is well-suited for dining, table decoration, or as wall decor. (There are two holes on the back that make for easy hanging.) Each Pomelo Casa piece is handmade in Southern Spain by ceramicists who have been using the same techniques for over five centuries and may have a slight variation in pattern as a result. Minor imperfections are not considered flaws but instead add to the authenticity and charm of these beautiful home goods.
Product Details
Terracotta Clay. Colors may vary slightly from the image online. Handmade and painted in Granada, Spain.
Care Instructions
These hand-painted pieces are safe to use in the microwave and fridge, but please avoid the oven—it's too hot! They are also dishwasher safe, but we have noticed that through continued and constant use the glaze can be affected, so give them a break sometimes and wash them by hand. 
Size & Fit
11.5" DIA, 4 1/4" H
Shipping Details 
Orders will be processed within 3-5 business days. Please allow 3-6 days for standard delivery shipping.
Return Policy
This item is available for return with 15 days.
Casa Blanca & Negra Large Bowl with Hand-painted Designs