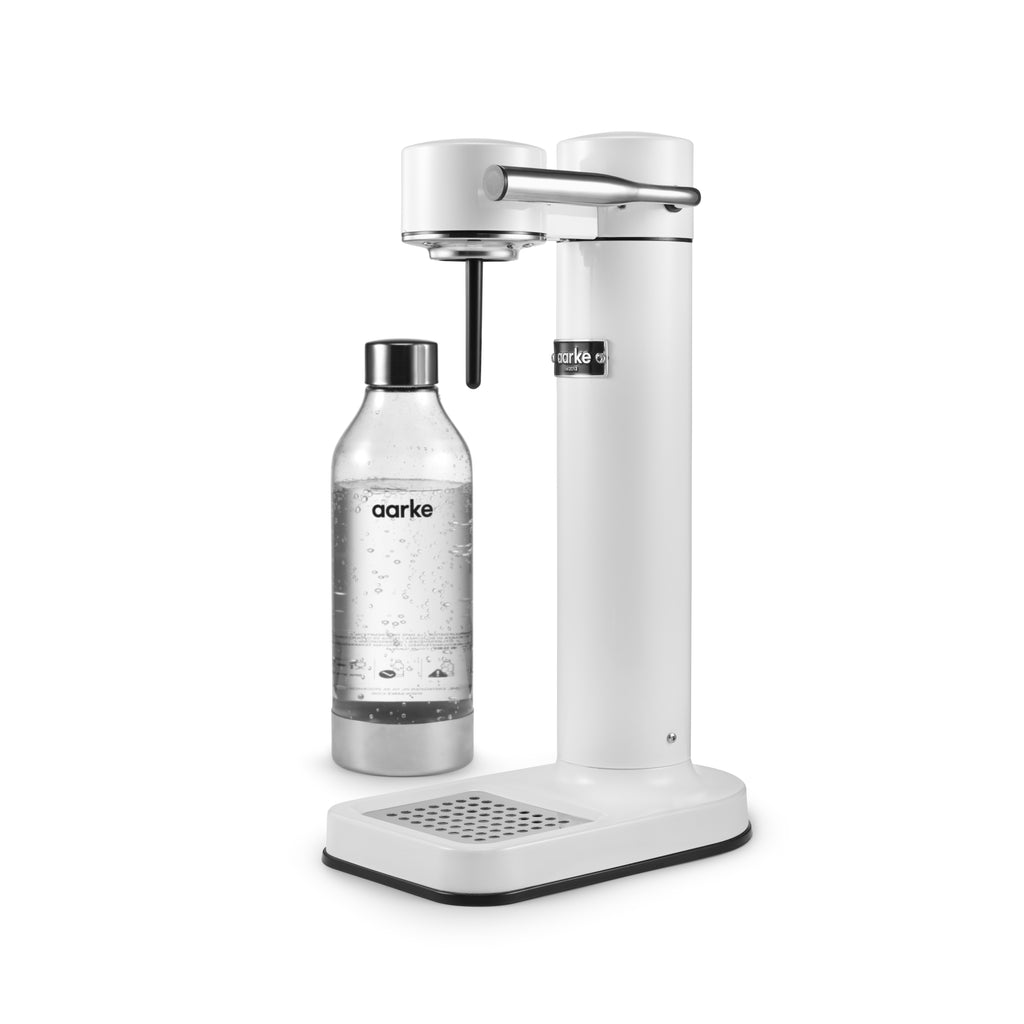 Making sparkling water at home has never been this elegant! In a category of products that is often overlooked by the design community, this machine is the sleekest addition to any kitchen. This made-to-last product merges premium materials and a unique design to create the ultimate carbonator. 

Product Details
This machine requires a Co2 cylinder to function. Co2 cylinders are sold separately. Made in China. 
Care Instructions  
To clean your carbonator we recommend using microfibre cloth and water. If needed mild soap. Do not use strong detergents or cleanse with an abrasive substance.
Size & Fit 
Carbonator II: 3.2 LB, 10" L x 6" W x 16" H 
Sold with 34 oz, 10" x 3.4" bottle 
Shipping Details
Please allow 5-7 days for standard delivery. 
Return Policy
This item is available for return within 15 days.