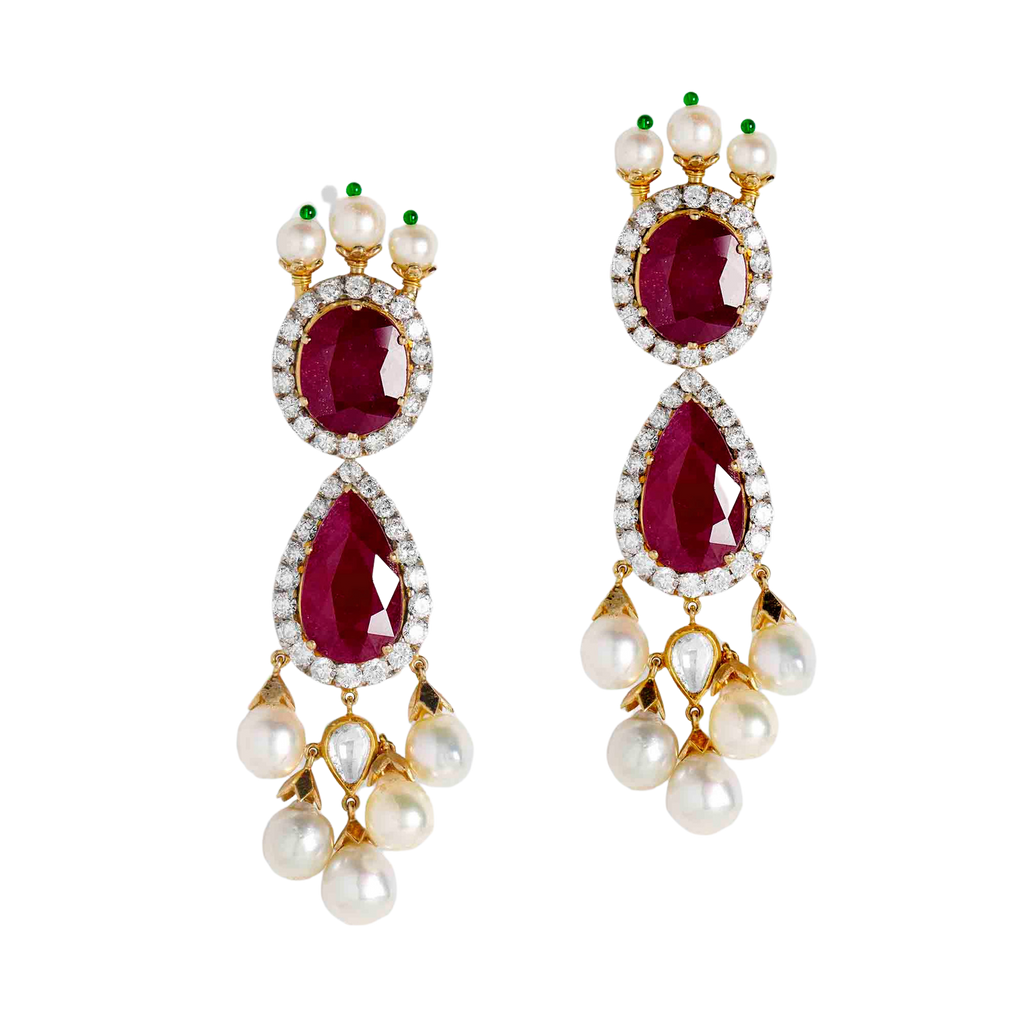 Final Sale:
This item is not eligible for return.
Each piece of jewelry from Sanjay Kasliwal is handcrafted at the atelier in Jaipur by master artisans, many of whom have been with the company for generations. Made from the highest quality of materials and with ethically sourced stones that are hand-cut and polished directly in the workshop, this jewelry supports eight generations of passion and craft intended to be passed down for years to come. Comprised of beguiling gems, the Divyansh Ruby, Diamond, and Pearl Earrings are set in yellow gold. 
Product 

Details

Ruby: 46 carats. Diamond: 2.18 carats. 18K yellow gold. Made in India. 
Care Instructions
Keep away from water, lotions, chemicals, perspiration, etc.
Shipping Details
Please allow 5-7
 days for standard delivery.
Return Policy
This item is final sale and not available for return.
Divyansh Ruby, Diamond, and Pearl Earrings