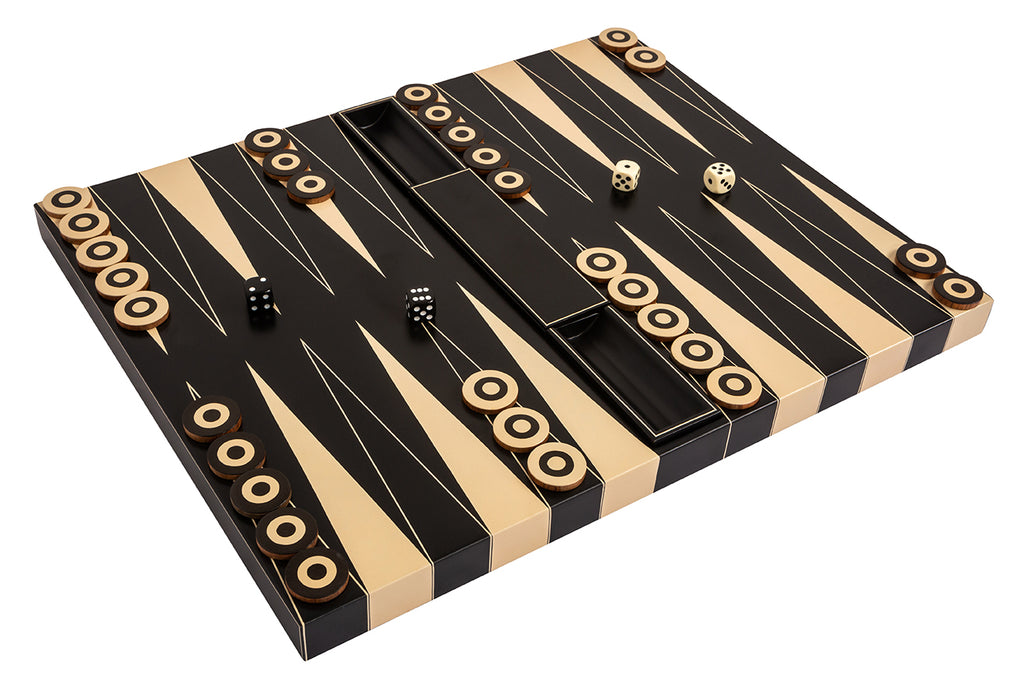 From her atelier in Barranquilla, Colombia, Francesca Miranda combines the diverse, indigenous aesthetic of her surroundings, as well as her own European roots, to produce sumptuous womenswear, bridal, and household objects, each bearing the essential spirit of artistry and craftsmanship. Designed in collaboration with architect Helmer Junco and Jesus Ceballos, the Duo Backgammon Set, carved in natural wood, is a special addition to any living room or games room. 
Product Details
Natural wood.

Care Instructions
Clean with a mildly damp soft towel or a duster. Avoid exposure to direct sunlight or harsh lighting.
Shipping Details
Please allow 4-6 weeks for production and 5-7 days for standard delivery.
Return Policy
This item is available for return within 15 days.