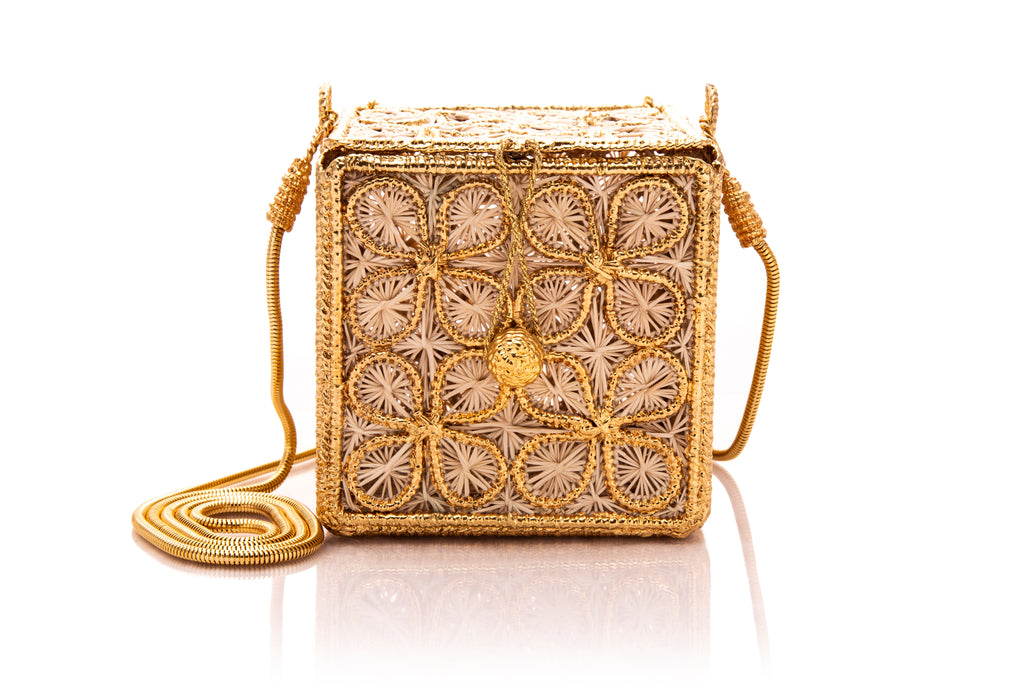 Magnetic Midnight is an evening and special occasion accessories brand by designer Lucia Echavarría. Echavarria's distinct headbands, bags, and accessories are unique statement pieces that reflect a modern aesthetic imbued with a love for tradition and craftsmanship. Each piece is beautifully handcrafted in Colombia, requiring a long fabrication process from a variety of craftsmen around the country. Only a limited number are made and each piece is unique.
Product Details
Crafted with Iraca palm leaf. Each piece is unique. Handmade in Colombia.
Care Instructions
Because each piece is handmade, there may be slight imperfections, which are a mark of the elaborate process required to make them. Please use a soft bristle brush to clean the gold accents. Wipe the palm leaf with a moist cloth and air dry. Store in a dust bag and use a box when traveling.
Size and Fit
3.9" L x 3.9" W x 3.9" H 
Shipping Details
Please allow 5-7 days for standard delivery.
Return Policy
This item is available for return with 15 days.