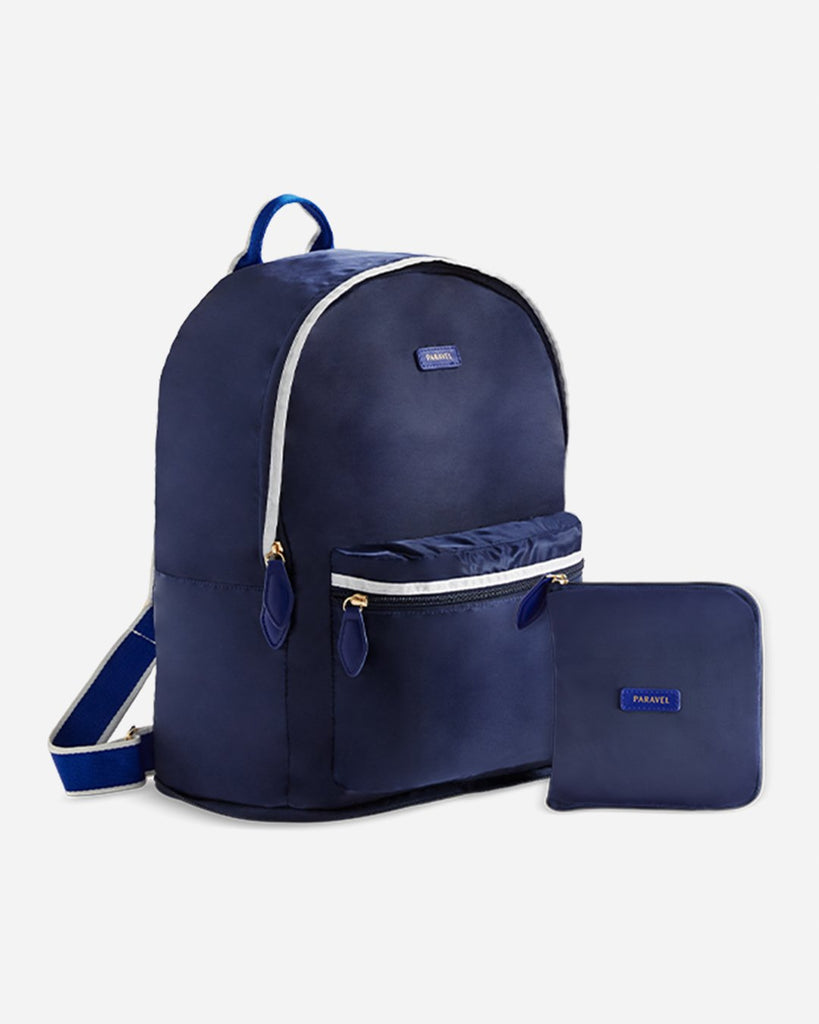 With its elegant, practical luggage solutions, it's Paravel's mission to not only fulfill your needs as you travel the planet, but also to protect it. In making their sustainable travel goods, they work to reduce and offset carbon emissions, craft products from eco-friendly materials, and plant trees in depleted ecosystems through the Eden Reforestation Project. This is a bag that can fit in a bag. The Fold-Up Backpack becomes a storable treasure, which folds up flat and zips into a subtle pouch for the ultimate space-saver. Great for day-trips, or just storing a few extra items, it's there when you need it, and gone when you don't.
Product Details

Adjustable back straps; Interior and exterior zip pockets; Folds down flat and zips into a kindle-sized pouch. Each Fold-Up Backpack is made from 15 recycled plastic water bottles.
Care Instructions
For stubborn stains, use a natural, gentle household soap and a soft cloth. We do not recommend using abrasive household cleaners, as they can adversely affect the special coating on your Paravel bags. For best results, treat stains as they occur.
Size & Fit

Unfolded: 13" L x 16" H x 9" W 
Folded: 6" L x 6.5" H x 2.5" W(
Meets TSA carry-on requirements for personal items
Shipping Details
Please allow 2-3 weeks for personalized hand-painting and 5-7 business days for standard delivery shipping.
Return Policy
Non-customized items are available for return within 15 days. Unfortunately, personalized items are not returnable.