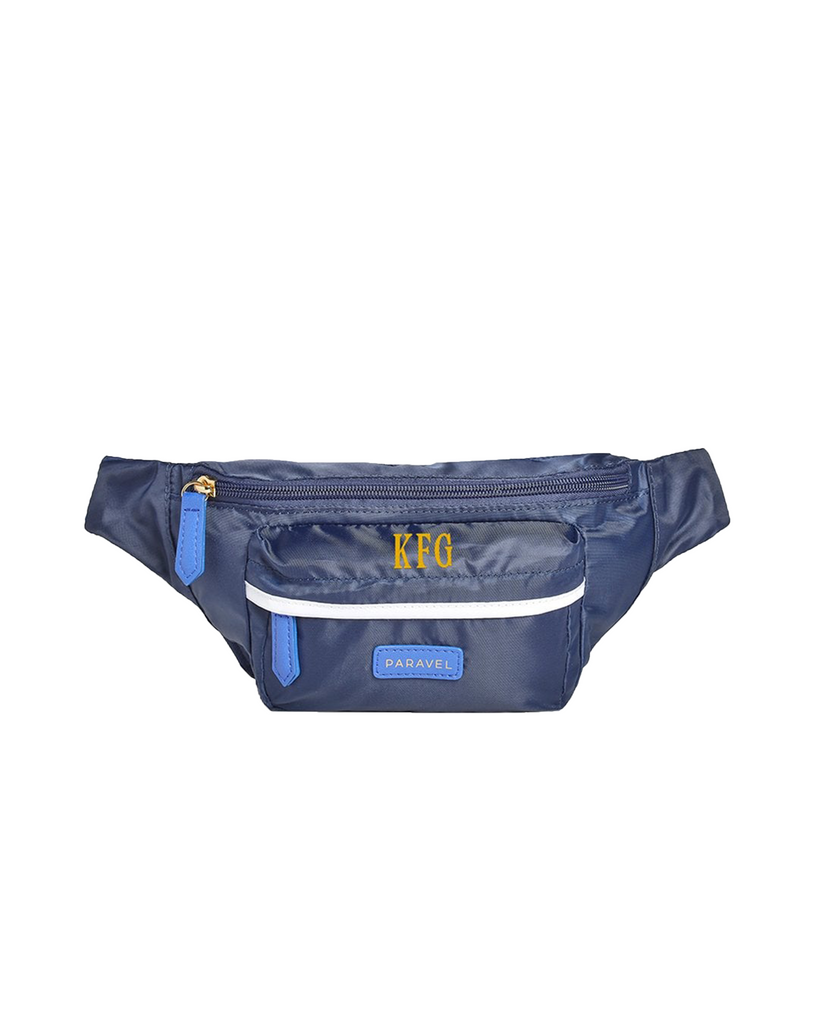 With its elegant, practical luggage solutions, it's Paravel's mission to not only fulfill your needs as you travel the planet, but also to protect it. In making their sustainable travel goods, they work to reduce and offset carbon emissions, craft products from eco-friendly materials, and plant trees in depleted ecosystems. The cross-body bag and fanny back came roaring back into fashion with a vengeance a few years ago, and travelers rejoiced. There's no more convenient way to keep essentials close by, and keep them organized, than with the Fold-Up Belt Bag. Along with zip pockets and a pouch for your wallet, there's great poppy options for color and an adjustable strap to make wearing this bag even easier.
Product Details
Oeko-Tex and Global Recycle Standard certified water-resistant Negative Nylon™ made from 7 upcycled plastic water bottles.

Care Instructions
For stubborn stains, use a natural, gentle household soap and a soft cloth. We do not recommend using abrasive household cleaners, as they can adversely affect the special coating on your Paravel bags. For best results, treat stains as they occur
Size & Fit
Unfolded: 8" L x 5" H x 2" W
Folded: 3.75" L x 5" H x 1" W
Strap: 21"-34" 

Shipping Details
Please allow 2-3 weeks for personalized hand-painting and 5-7 business days for standard delivery shipping.
Return Policy
Non-customized items are available for return within 15 days. Unfortunately, personalized items are not returnable.