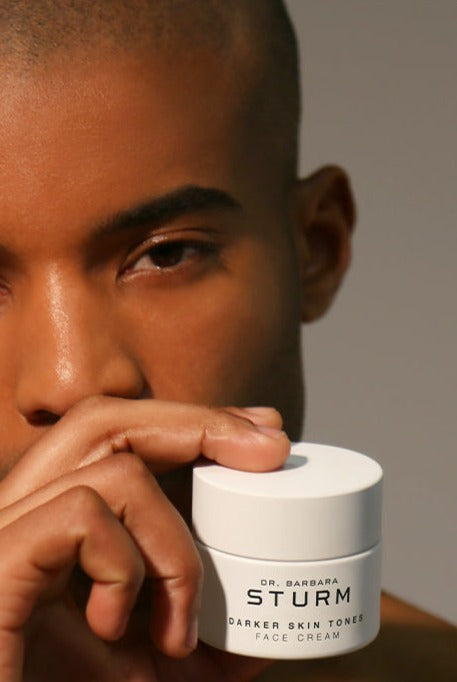 One of the most sought-after beauty doctors on the planet, Dr. Barabara Sturm is known worldwide for her anti-inflammatory approach to skincare. With a philosophy that encompasses the best science, as well as conventional wisdom, and products containing high concentration active ingredients, Dr. Sturm's skincare regimens are as simple as they are effective. The Groom Experience is tailored for him, in the three months leading up to the big day. The groom has the option of attending virtually, or in-spa, for a skincare consultation with a dedicated Dr. Barbara Sturm aesthetician to asses skin type, skin goals, and create a bespoke skincare regimen to enhance and optimize skin health. And it's an experience that goes well beyond just his skin. Based on the Dr. Barbara Sturm anti-inflammatory philosophy, tips, and recommendations for an anti-inflammatory diet and lifestyle are included in the treatment, as well as regular check-ins as needed with a dedicated Dr. Barbara Sturm aesthetician. As the big day approaches, make sure he looks his very best, right down to each and every pore.
After the consultation, the package will be adjusted to include products specifically curated to the client's needs. Dr. Sturm's most coveted products include:
Cleanser, Facial Scrub, Enzyme Cleanser, Hyaluronic Serum, Super Anti-Aging Serum, Lifting Serum, Men's Face Cream, Eye Cream, and Sun Drops SPF 50.
Upon purchase, a member of Over The Moon's customer care team will reach out to set up next steps. Further details provided upon request.