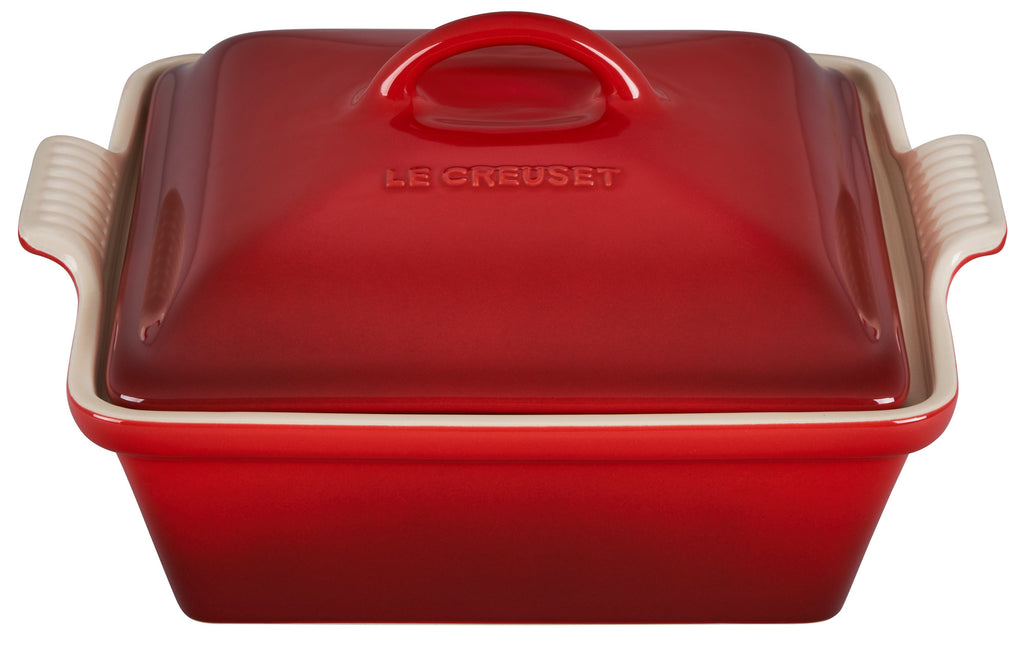 Recognized for its strength and durability, as well as its beauty and quality, Le Creuset produced the first enameled cast iron cookware nearly a century ago. A tradition of maintaining the finest culinary craftsmanship, combined with the latest innovations, means Le Creuset is known for blending classic form with real function and that it's made for home cooks and professional chefs alike. The Heritage Covered Square Casserole offers superior, highly functional performance in the oven and at the table. These durable stoneware dishes include tight-fitting lids and easy-to-grip grooved side handles and is designed for a multitude of kitchen tasks, whether baking desserts, oven-roasting meats, broiling fish, or simply marinating before cooking.
Product Details
Stoneware. Nearly non-stick interior. Made in Thailand and China.
Care Instructions
Dishwasher safe.
Size & Fit
10.38" L x 8.88" W x 5.5" H, 2.5 qt
Shipping Details
Please allow 5-7 days for standard shipping.
Return Policy
This item is available for return within 15 days of receipt.
Heritage Covered Square Casserole