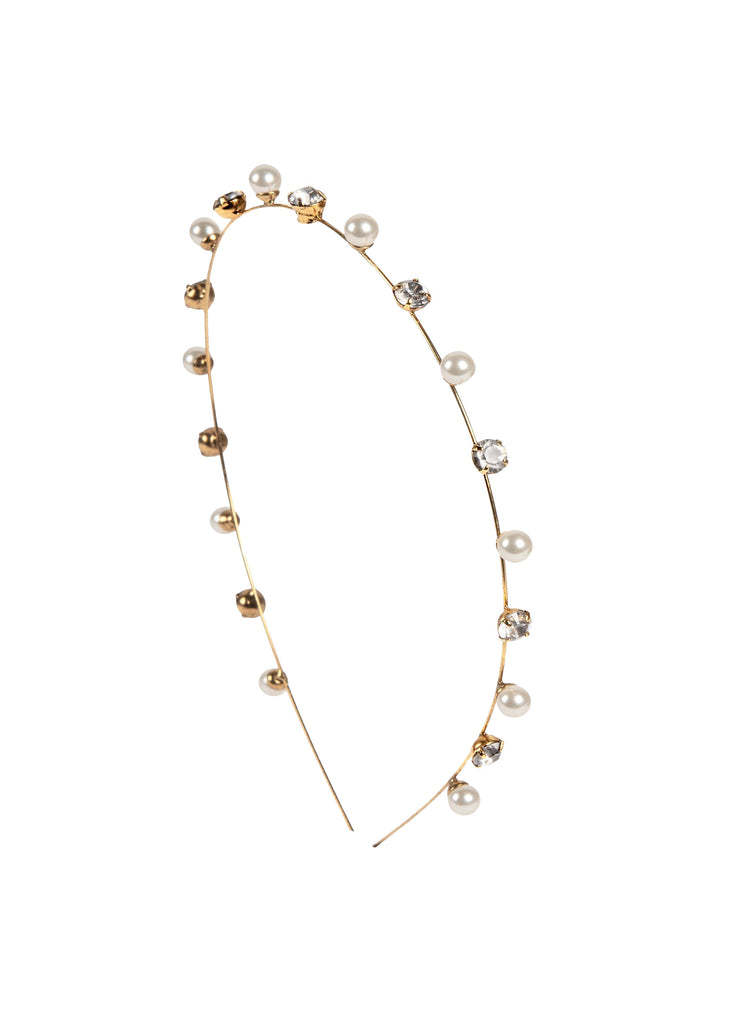 The Ines Skinny Headband gives you the best of both worlds, combining Swarovski crystals and pearls in a headband that's incredibly versatile. We love the way that the headband's thin base disappears into the hair, allowing the stones to stand out and work their magic. We also love stacking headbands (just as you would necklaces!) and recommend layering the Ines Headband for a dimensional look. 
Product Details
Swarovski crystals and pearls. Steel headband. Made in New York City.
Care Instructions
Store in dust bag. Avoid contact with water, perfume, and other chemicals, including hairspray, which should be used before placement in the hair.
Size & Fit
0.5" x 0.5"; 10 g

Shipping Details
Please allow 5-7 business days for standard delivery shipping.
Return Policy
This item is available for return within 15 days of receipt.
Ines Crystal Pearl Headband