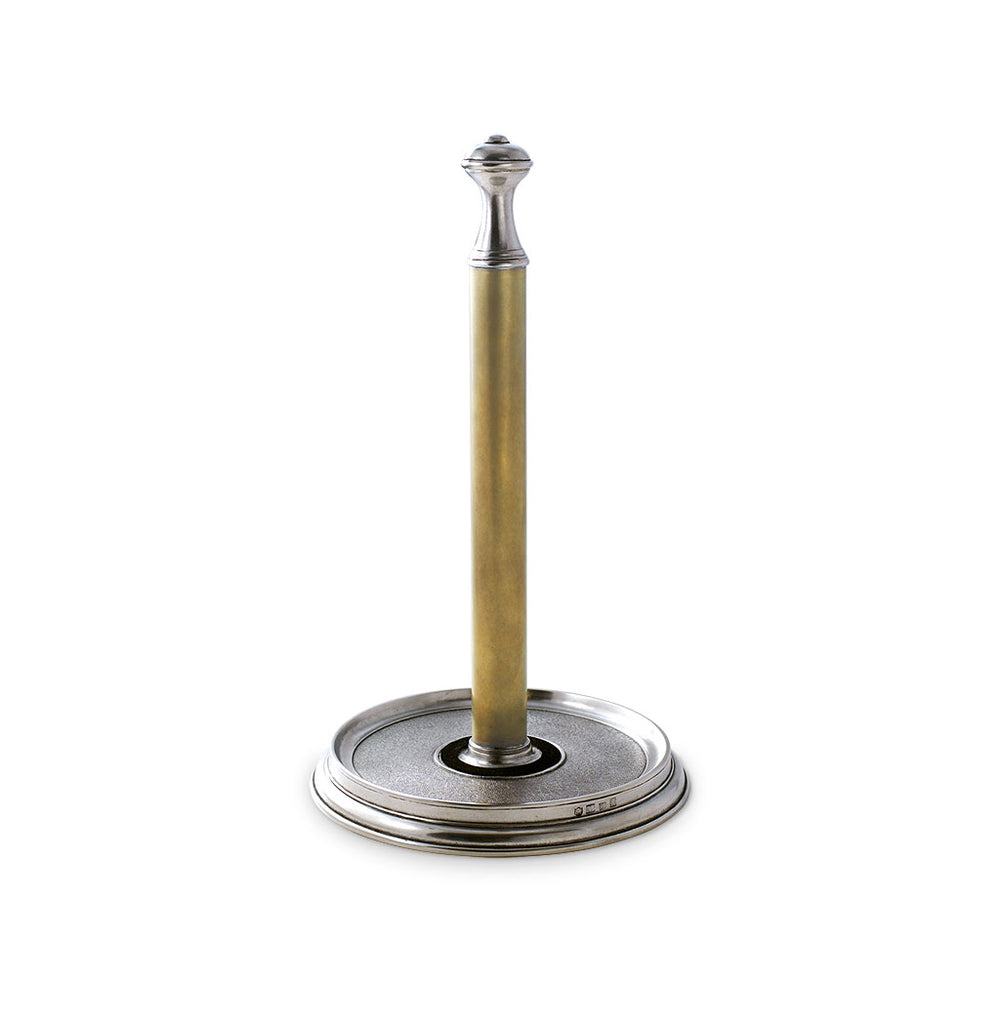 Even the most prosaic item benefits from smart design—and what's more familiar than a paper towel holder? Ours is not only beautiful, but it also allows you to tear off a single sheet with one hand—no unfurled roll! A must-have for the ultimate hostess, MATCH pewter—a valuable metal composed of tin, copper, and antimony—is handmade by artisans in Northern Italy. Its classic look complements both traditional and modern place settings and recalls decadent celebrations of the past (talk about heirloom-worthy!) Everything is made with an alloy that is food-safe, lead-free, FDA-approved, and requires very little care—and each piece is marked with the manufacturer's signature "M." No matter what you're serving, MATCH's carefully considered details make the meal. 
Product Details
Pewter tarnishes very slowly and requires almost no maintenance. Lead-free and completely food safe. Authorized Match retailer. Handmade in northern Italy.
Care Instructions 
MATCH flatware and dinnerware are dishwasher safe on low heat with liquid dishwasher soap. If you have hard water or a commercial dishwasher safe, we do not recommend using a dishwasher. MATCH stemware should only be washed by hand. Pewter is a soft metal with a low melting point. It should never be placed in an oven, microwave, or exposed to an open flame. 
Size & Fit
7.75" DIA, 13.5" H 


Shipping Details
Please allow 5-7 days for standard delivery.

Return Policy
This item is available for return within 15 days of receipt.