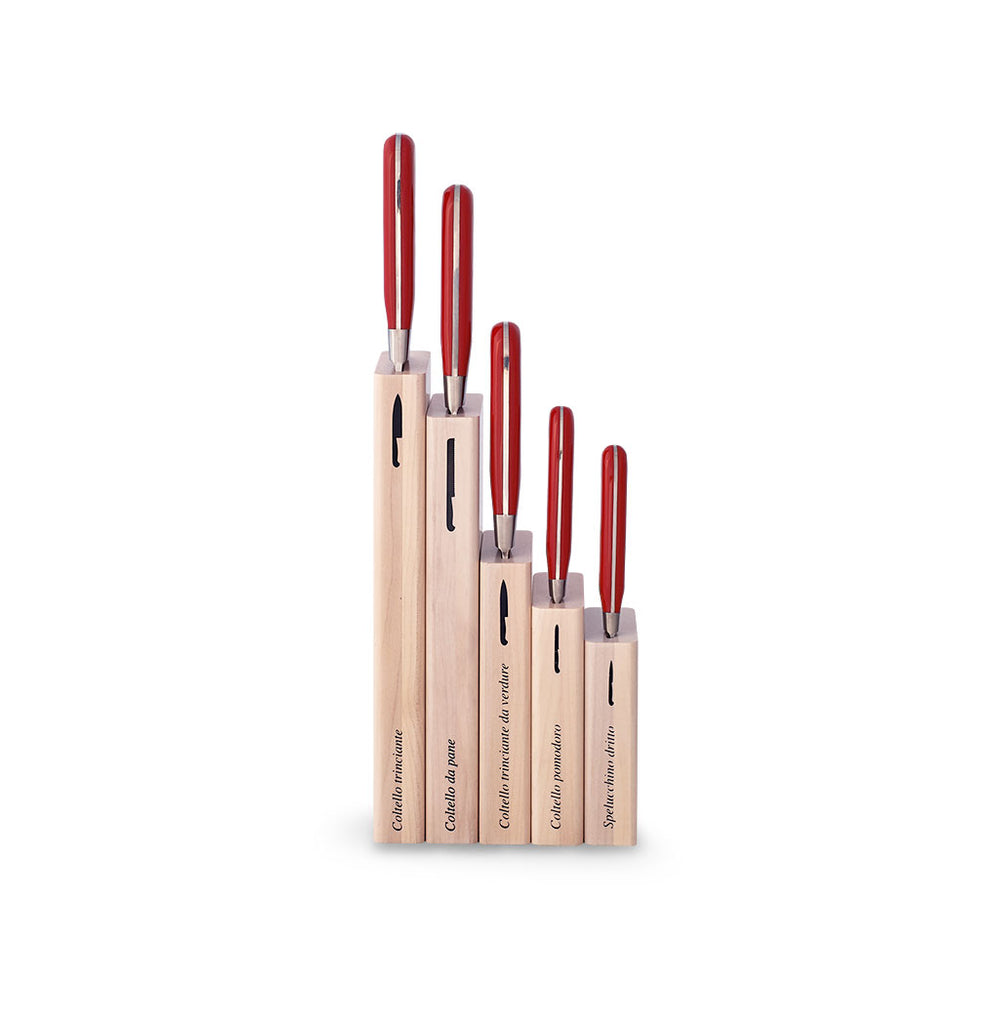 The Insieme Knife Set includes 5 must-have knives that conveniently and stylishly fit in the accompanying magnetized wood block. Each block features a pictogram of the knife it holds, so there's no guess work when it comes to selecting and re-storing your best blades.
Product Details
Chef, bread, utility, tomato, and paring knives. Magnetized wood block.

Care Instructions
Hand wash.

Size & Fit
Chef Knife: 14.2" L; Bread Knife: 14" L; Utility Knife: 11.4" L; Tomato Knife: 9.1" L; Paring Knife: 8.9" L
Shipping Details
Please allow 5-7 days for standard delivery.
Return Policy
This item is available for return within 15 days of receipt.
Insieme Knife Set, Red, Set of 5