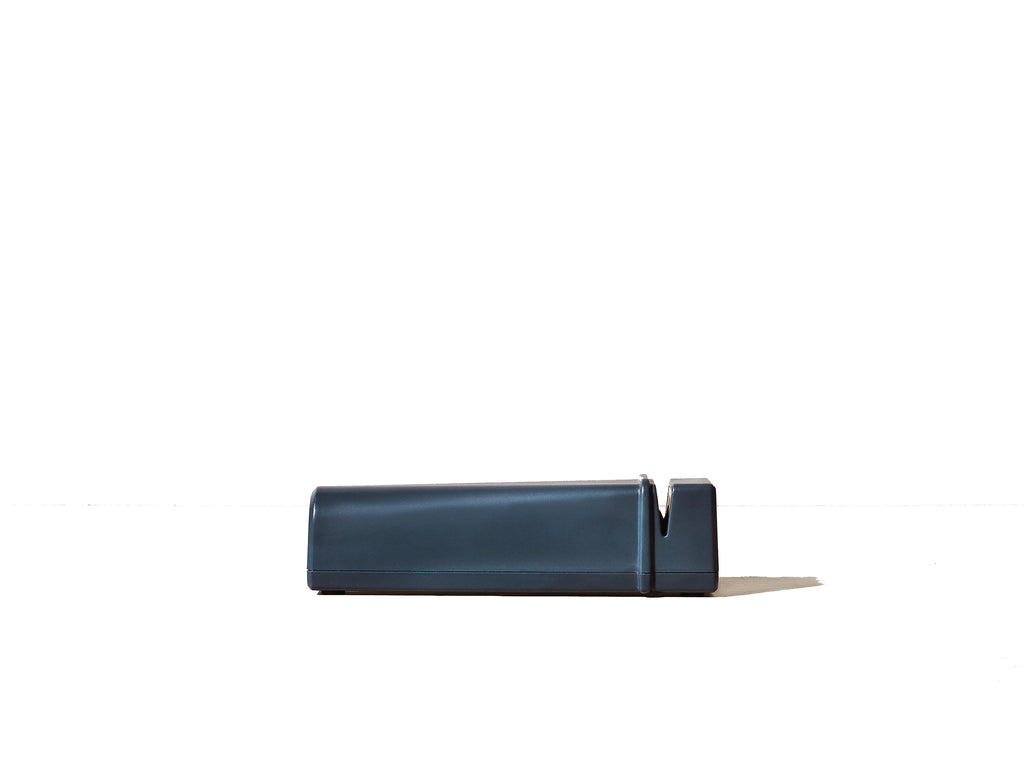 Staying sharp doesn't have to be dull. We all know a razor-sharp knife is a cooking must. (If not, consider this a friendly PSA.) Material Kitchen's foolproof handheld sharpener takes the hassle out of blade maintenance and makes it easy to give your food's best friend the care it deserves. No learning curve equals no more dull knives.
Product Details
Handheld. Not suitable for single-beveled or serrated knives. Made in China.
Care Instructions
Designed to sharpen exactly to our blade's 13-degree edge on each side. Does not sharpen single-beveled edge or serrated knives.
Size & Fit
6" L x 1.5" W x 1.5" H  
Shipping Details
Please allow 5-7 days for standard delivery.
Return Policy
This item is available for return within 15 days.