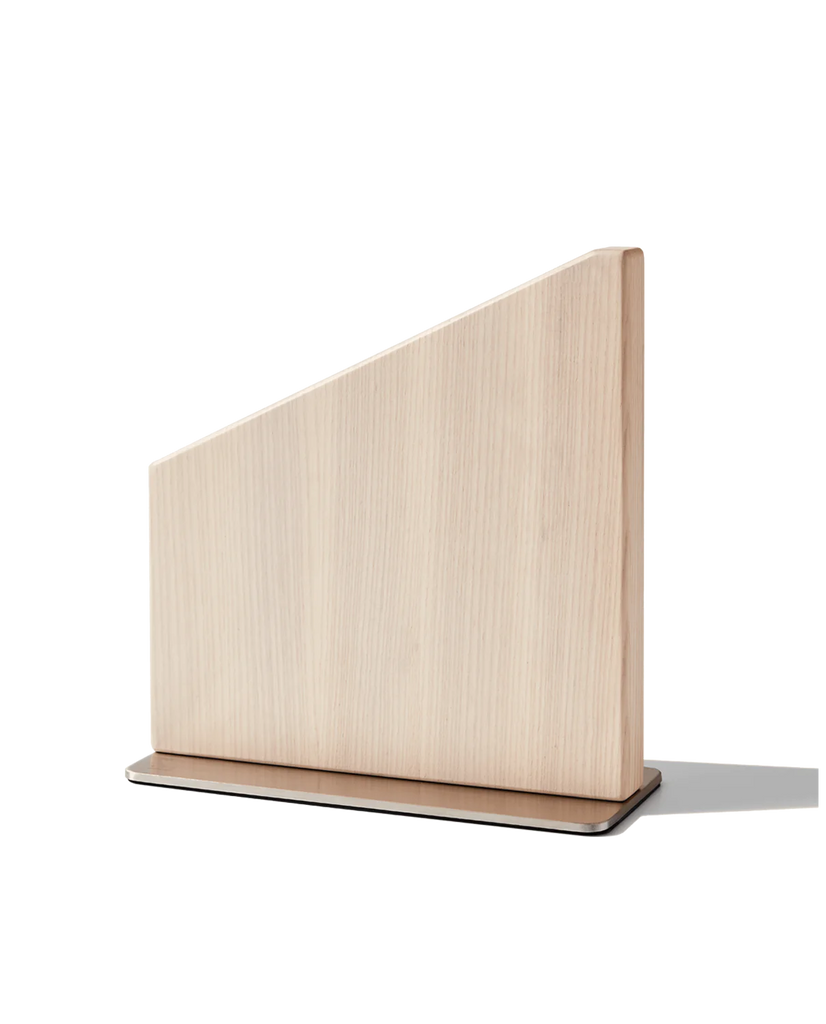 Made for the everyday, but built to last a lifetime, Material Kitchen crafts products to help us tell our stories, and build our communities, through food. With impeccable material sourcing and meticulous design, these products create make a cooking experience that is both successful and joyful. A minimal look with maximum purpose, hidden magnets behind the Stand create a uniquely compact footprint that keeps your knives within reach, Meanwhile, the substantial weight keeps them stowed safely without dulling tips.
Product Details
Hidden magnetic inner walls on both sides. Stores up to 8 knives. Made in China.
Care Instructions
Wipe with a soft, damp cloth. Condition wood with Material Kitchen's Wood Oil.
Size & Fit
4" L x 9.5" W x 9.5" H
Shipping Details
Please allow 5-7 days for standard delivery.
Return Policy
This item is available for return within 15 days.