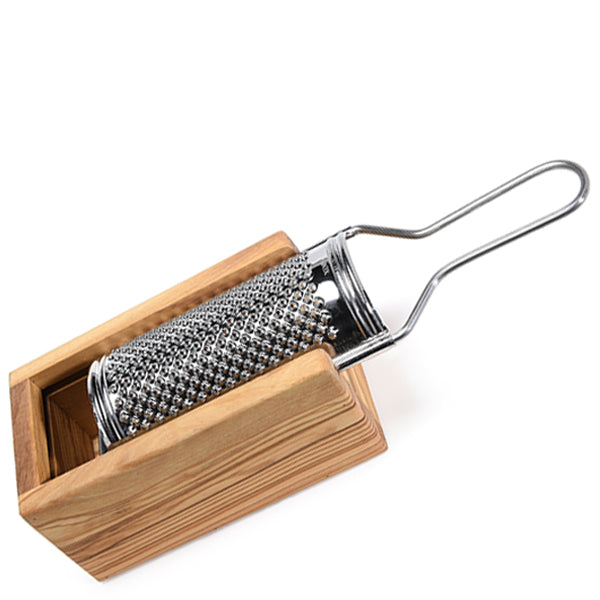 The Parmesan Grater is a welcomed addition to any well-stocked kitchen. Carved from dense olive wood, the grater resists stains over time and cuts through hard and soft cheeses with ease. Berard is committed to responsible wood-sourcing and only uses the branches of olive trees, so the trees will continue to flourish and thrive long after you first use your Parmesan Grater.
Product Details

Olive wood. Handcrafted in France.
Care Instructions
Hand wash only. Dry with a soft cloth. Apply mineral oil periodically to preserve the sheen.

Size & Fit
5.9" L x 3.35"
Shipping Details
Please allow 5-7 days for standard delivery.
Return Policy
This item is available for return within 15 days of receipt.