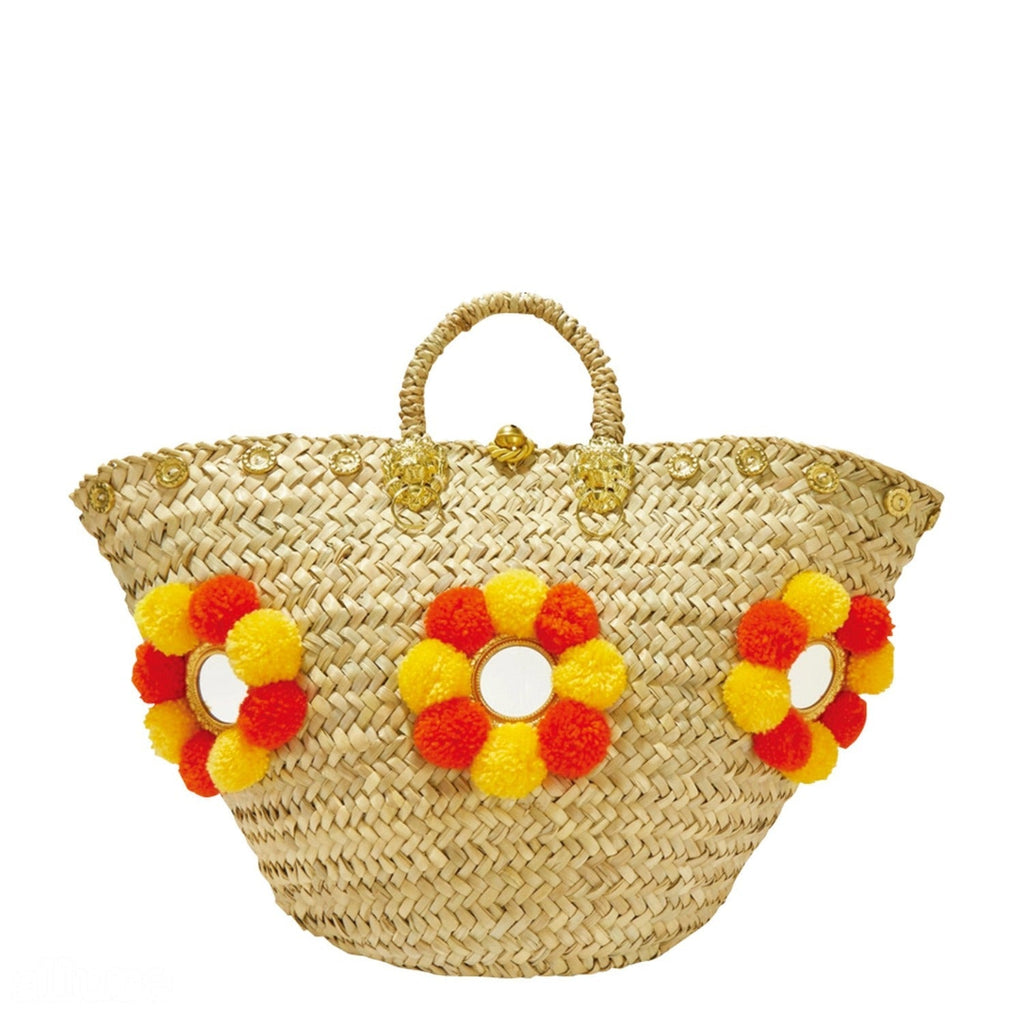 Champions of hand-embroidery, Dana Alikhani and Tatiana Santo Domingo, the founders of Muzungu Sisters, create heirloom-like pieces that are designed to span generations. Traveling the world over, the designers have sourced the most unique, quality, and sustainable fabrics, crafted by the best weavers and ateliers, to produce womenswear and accessories that are as timeless as they are stylish. Designed from local Palma nana straw, and adorned with blue pom poms, mirrors, and buttons in Palermo, Sicily, the traditional Sicilian Basket in Orange and Yellow takes three days to construct by a handful of artisans. 

Product Details
Cotton, beads, and silk.

Size and Fit
7.1" H x  9.84 DIA
Care Instructions
Dry-clean only.

Shipping Details
Please allow 5-7 days for standard delivery.
Return Policy
This item is available for return within 15 days.
Sicilian Basket in Orange and Yellow