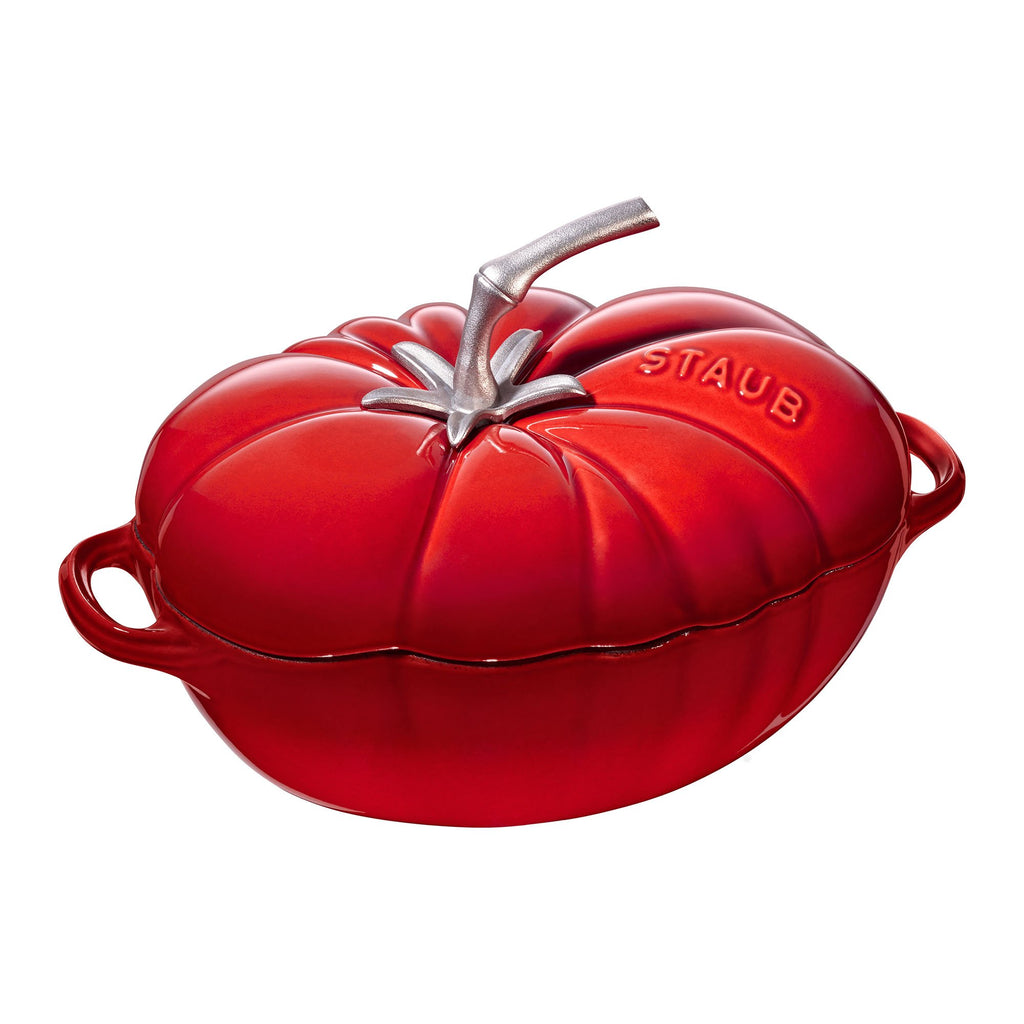 The resounding success of the Staub Pumpkin had us asking what other heirloom fruit or vegetable should we bring to Staub. We wanted something that could complement the pumpkin for the collector. We scoured farmer's markets to find our muse, and after much looking, we landed on the Brandywine Tomato. The Brandywine is an heirloom cultivar that bears large beautiful tomatoes that are popularly considered among the very best tasting.
The Staub cocotte is unsurpassed for slow-cooking meats and vegetables to tender perfection, and for simmering hearty stews and soups. Cast iron possesses exceptional heat-retaining qualities, so the pot heats evenly throughout. This pot also makes a handsome serving vessel at the table.
Product Details
Heavyweight; tight-fitting lid retains moisture. Oven safe up to 500˚F. Smooth enamel bottom works on all stovetops. Each piece is one of a kind. Rough texture results in exceptional browning. Requires no seasoning. Made in France.
Care Instructions
Dishwasher safe. Limited lifetime warranty.
Size & Fit

12.8" L x 8.27" W x 6.10" H, 3 qt
Shipping Details
Please allow 7-10 days for standard delivery.
Return Policy
This item is available for return within 15 days.