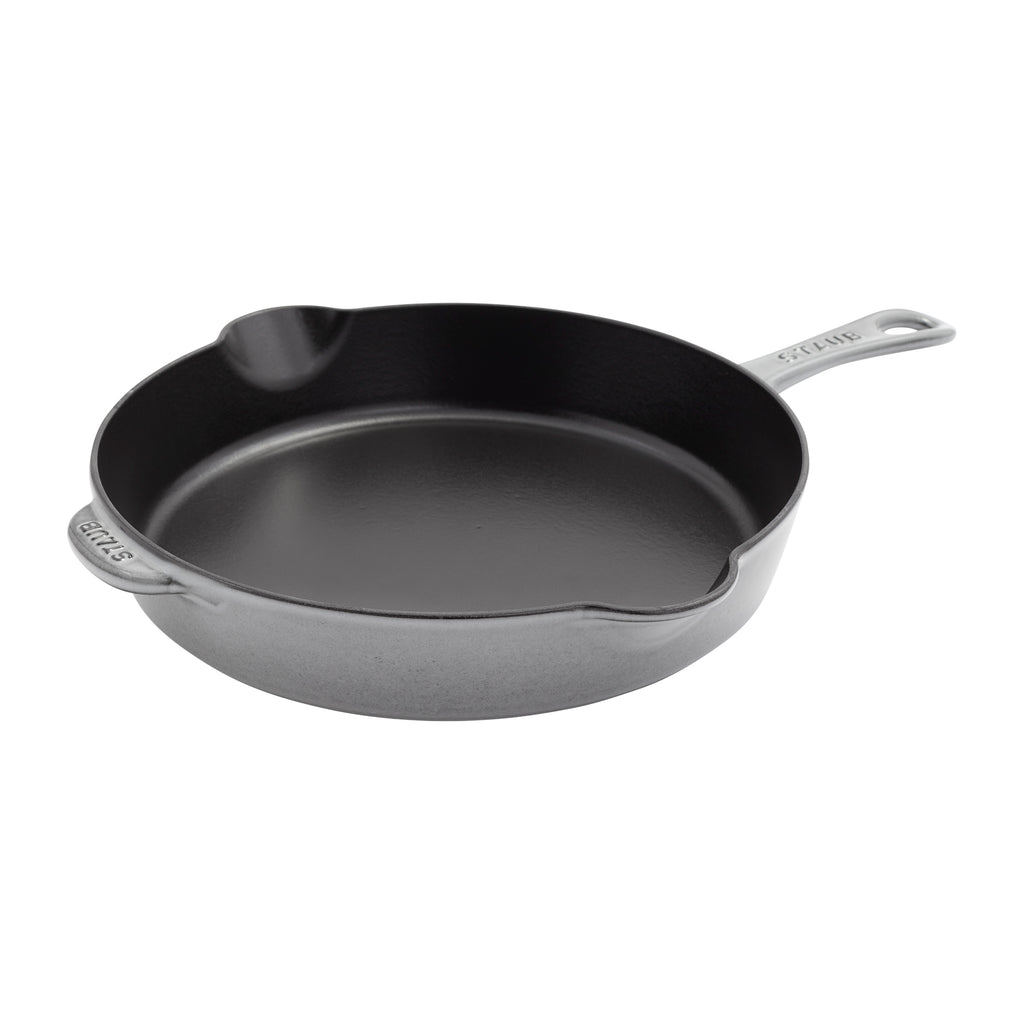 Proudly made in France, Staub has been the benchmark for premium cast iron cookware. Like all Staub fry pans, the Staub Traditional Skillet browns foods beautifully. Whether you're searing chicken breasts, frying bacon, or caramelizing carrots, the Staub enameled black matte interior imparts texture, promoting exceptional browning and searing, without sticking. And because cast iron offers steady, even heat distribution, the temperature of the pan won't drop as you cook. Like a sauté pan and fry pan in one, our Traditional Skillet boasts all the features of a frying pan combined with higher, straighter sides, which means less splatter on the stovetop. Staub enameled cast iron cookware is the choice of the world's best chefs.
With exceptional durability, it's perfect for day-to-day use in both gourmet home kitchens and prestigious restaurants around the world. Each piece transitions beautifully from the kitchen to the table. Built to last a lifetime, these heirloom pieces can be passed from generation to generation.
Product Details
Textured black matte enamel interior ensures exceptional browning. Enameled cast iron is easy to clean and doesn't require seasoning. Durable cast iron construction boasts incredible heat retention and distribution. Pouring spouts for easy fat removal. Raised sides help prevent splatter and spills. Suitable for all cooktops, including induction. Each piece is one of a kind. Oven safe up to 900˚F. Made in France.  

Care Instructions
Cast iron and bakeware is dishwasher safe, hand wash recommended. Limited lifetime warranty.
Size & Fit

11" DIA
Shipping Details
Please allow 7-10 days for standard delivery.
Return Policy
This item is available for return within 15 days.
Cast Iron Traditional Skillet