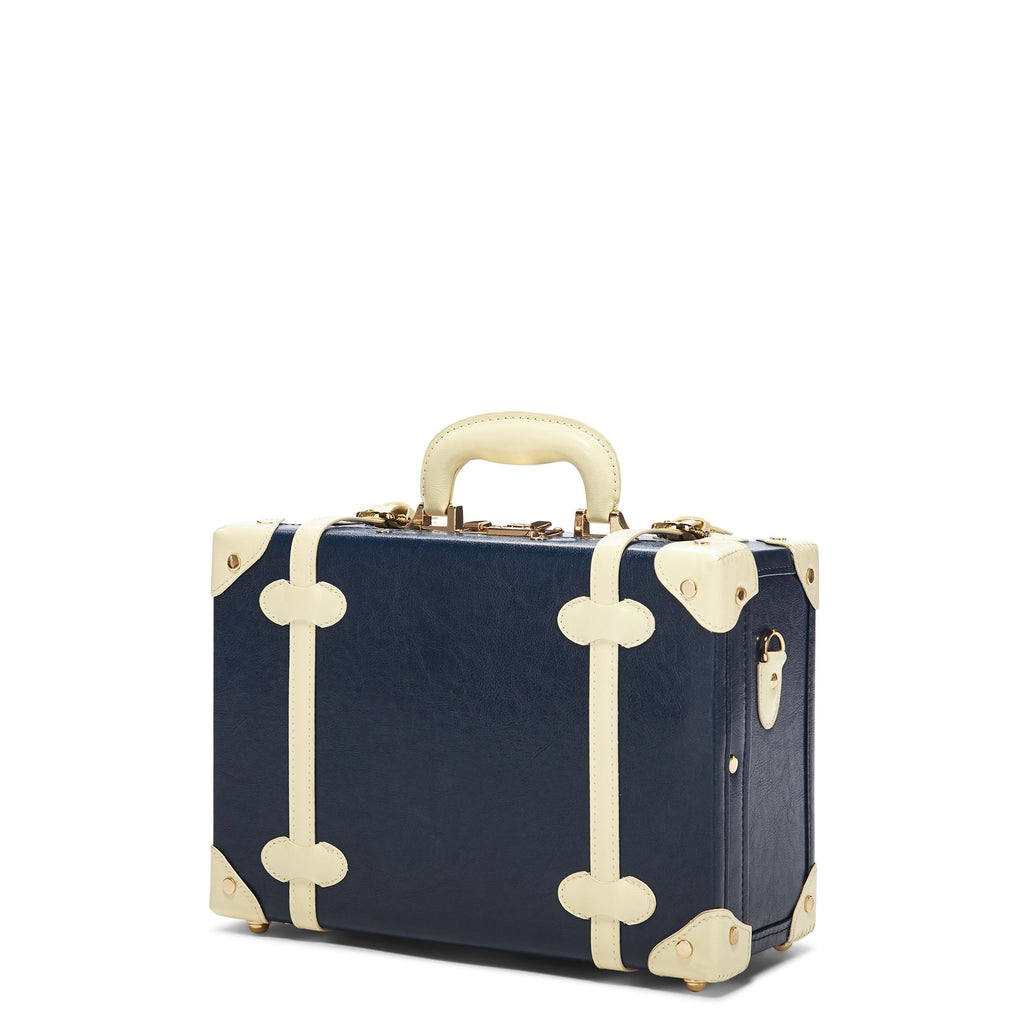 Meet the Entrepreneur vegan-leather briefcase, SteamLine's retro take on a small utilitarian bag that can be used for both business and pleasure. Navy bodied with bright white straps, gold hardware and a lining of blue and white stripes, it is large enough to carry a small laptop but small enough to still be graceful and discreet. The Entrepreneur retro-style briefcase has both shoulder and case-attachment straps for ease when toting on its own or with a matching Carryon or Stowaway case. Documents are secured with its buckled leather straps and combination lock. When not in transit, your Entrepreneur Briefcase makes for stunning home storage and decor.
Product Details
Fibreboard body. Gold hardware. Imported.
Care Details
To clean your case, wipe clean with a damp cloth. Some dirt and scuff marks can be removed with a neutral eraser. Be careful when taking off travel stickers as this can tear the surface of your case. And remember to embrace the beauty marks of travel as you and your SteamLine case adventure together.
Dimensions
Measuring 13" H x 9" W x 6" D. Weighing 3.5 lb.s
The Entrepreneur Briefcase meets the cabin size requirements on all major airlines.
Shipping Details
Ships immediately. Please allow 5-7 days for standard delivery.
Return Policy
This item is available for return with 15 days.
The Entrepreneur - Navy Briefcase