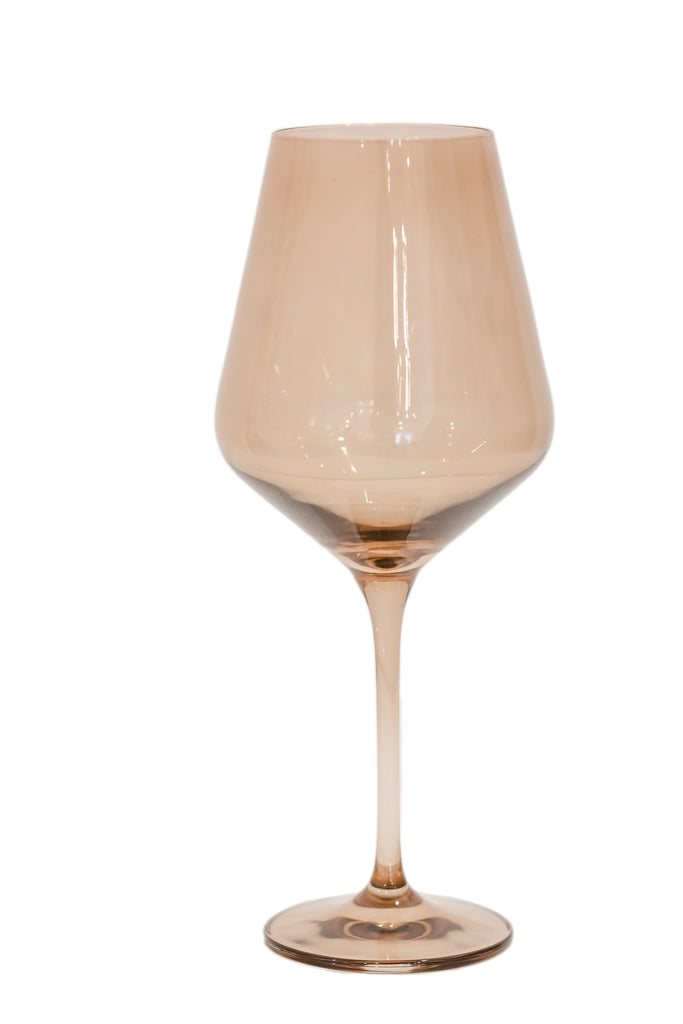 Best described as "jewels for your table," Estelle Colored Glass pieces are vintage-inspired, yet refined and modern, all at the same time. Comprised of original commissioned pieces made by artisans in Poland at a glass-making company with a rich 100-plus-year-old history, the collection is named after founder Stephanie Summerson Hall's grandmother, who she describes as "a jewel of a person that instilled in me an appreciation of the pastime of treasure hunting for beautiful finds—especially for the kitchen which was the heart of her home."
Product Details
Set of 6 hand-blown colored glass. Heirloom quality. Made by in Poland.
Care Instructions
Hand wash only.
Size & Fit
3.9" W, 9.5" H, 16.5 oz
Shipping Details
Due to the high demand for this product, please allow 1-2 weeks for delivery.
Return Policy
This item is available for return within 15 days.
Wine Stemware, Set of 6 Amber Smoke