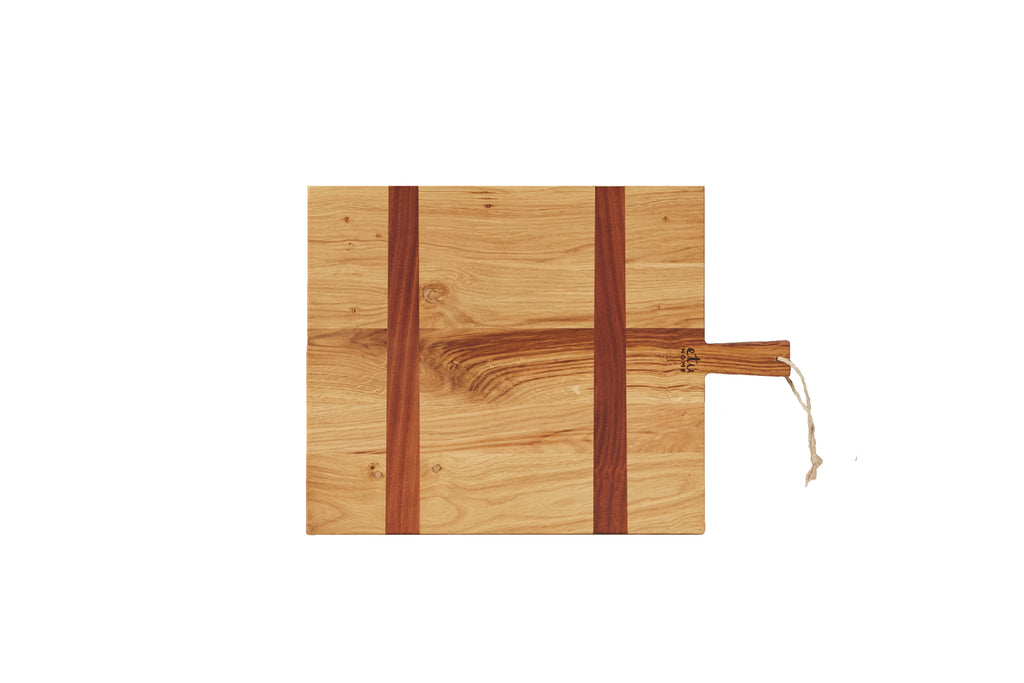 On the quest for "a life well-lived," husband and wife duo Joseph and Stacy Borocz founded etúHOME. Together, they have curated a collection of European-inspired and sustainable homeware. Thoughtful and exquisite, every etúHOME piece will become a cherished modern heirloom. Elevate your charcuterie assortments with this kitchen staple.
Product Details
Wood. Coated in a 100% plant-based, food-safe wax finish. Handmade from reclaimed wood by a local artisan in Europe, making each board one-of-a-kind. Due to the occurrences found in reclaimed wood, natural dips and grooves will be visible on the board.
Care Instructions
To prevent and resolve surface stains, wipe the surface clean with a damp cloth and avoid abrasive cleaning products. As all hardwood boards should always be oiled or waxed to prevent it from drying out and to maintain its natural structure, we recommend you nourish your board immediately after washing, with etuHOME's Rosemary and Sage Wood Oiling Wax.
Size & Fit
Medium: 22" L x 16" W x .75" H
Large: 29" L x 16" W x .75" H
Shipping Details
Please allow 5-7 days for standard delivery.
Return Policy
This item is available for return within 15 days.
Rectangle Oak Charcuterie Board